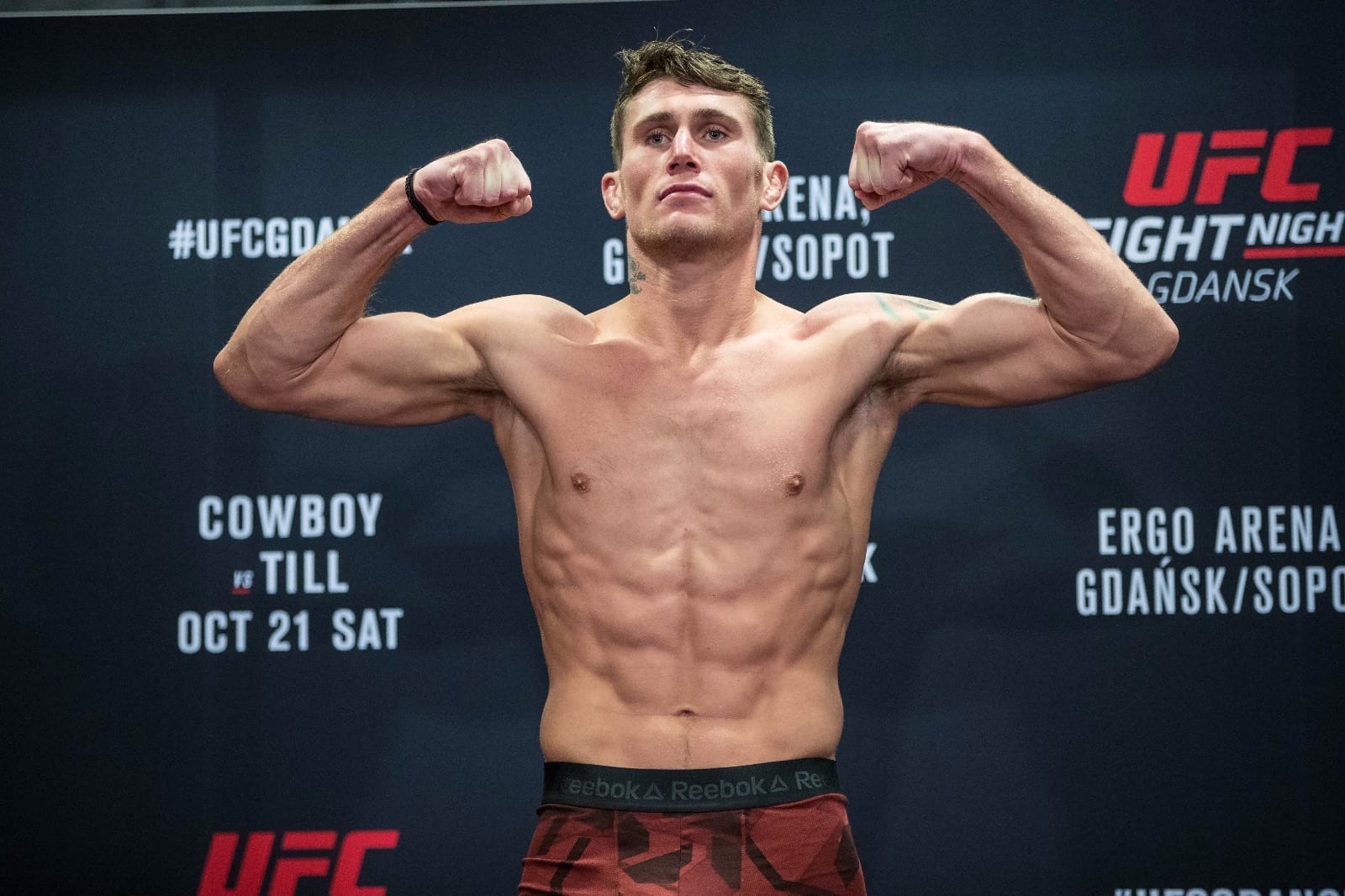 Darren Till knows full well the difficulty involved in winning a UFC title. 
The Englishman's sole title bout to date ended in defeat when he was submitted in the second round by then-welterweight champion Tyron Woodley. Till has since moved up a division to middleweight where he is chasing a bout with reigning champ Israel Adesanya but after a successful debut against Kelvin Gastelum, he came up short in his next bout with Robert Whittaker.
But with this title dreams still very real, Till says that he was buoyed by Charles Oliveira's recent win against Michael Chandler in which he claimed the vacant UFC lightweight title in a fight which came more than a decade into his UFC career.
"I take inspiration from a lot of things and you see Charles Oliveira, he just became the lightweight champion after, what, 10 years, 11 years? How many losses? How many wins? How many setbacks? How much being looked over? So that for me is a big factor, knowing that I'm 28, I haven't been in MMA that long, only a few years and I feel like I'm at me prime in the next year or two," said Till on Michael Bisping's 'Believe You Me' podcast as noted by MMA Fighting.
Till was expected to return recently against Italy's Marvin Vettori but was forced out of the fight after suffering a break to his collarbone in training. Vettori instead defeated Kevin Holland, and is now expected to challenge Adesanya for the middleweight title.
"Let Marvin have his shot. Congrats on getting it and all that," Till said.
"I've sacrificed too much f*cking s*it in my life to get to this point in my life and be like, 'Yeah man, I'm happy I was a top three UFC fighter.' A lot of people get to the UFC and they feel like they've achieved, 'Oh, I'm in the UFC.' I ain't happy with just being in the UFC… I've sacrificed too much f*cking s*it. I've never had another job. I've never done any other s*** in me life. I've gone through hell and I've got to this point. I'm not prepared in any way, shape, or form to take any steps back.
"In fact, everyday I feel like I'm more violent to get what I want. In retrospect, I'm not gonna let no one or nothing stop me. I know for a fact in my life I will be a UFC champion. There just ain't no two ways about it."
Till is slated to make his return in August where he will face veteran middleweight Derek Brunson.
Comments
comments