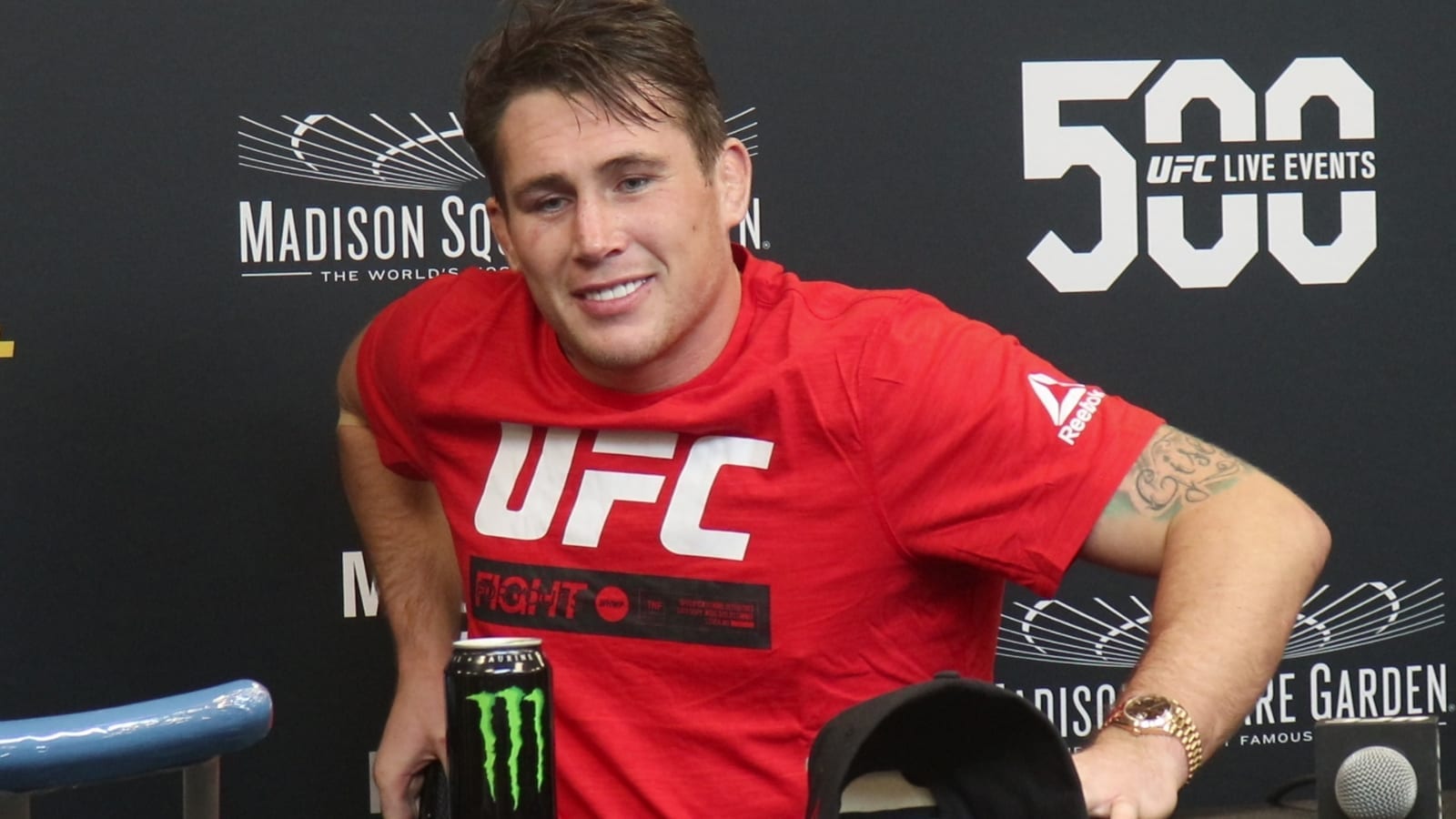 Darren Till wasn't just nervous ahead of his fight with Kelvin Gastelum, he was outright terrified.
The Liverpudlian went to New York and fought in the co main event of UFC 244, and admits that the back to back defeats he's suffered over the past year had left his confidence in tatters. So much so, he even thought about faking an injury to get out of the contest.
"Before (Tyron) Woodley, there was no guy who could beat me," Till said. "And then two losses like that? It just took a lot away from me inside of me. I didn't say it, but I fought some hard demons. Then obviously getting arrested and there's other things. You lose sponsors and it's a fucking whirlwind. It's good and it's bad.
"Just to get in there tonight, I tell you, I was trying to fake an injury before walking out. I was thinking of an injury to fake because I just simply did not want to get in there. This is probably a thing fighters don't talk about. But you know me and I'm honest. That's just where I was at. Now, I'm here. Confidence is back. Like fuck all these middleweights. I'm coming for everything. It's back."
–
Comments
comments