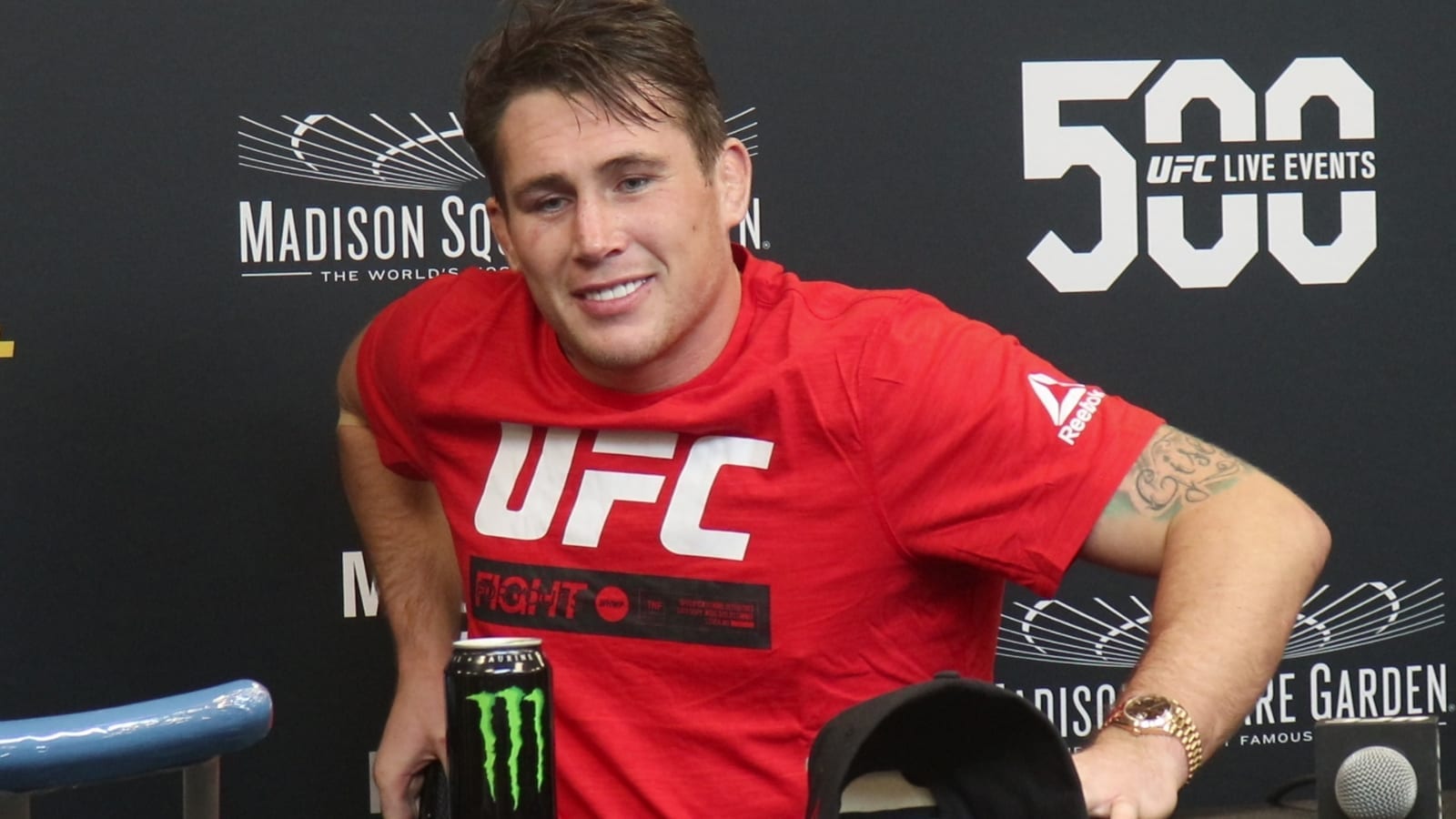 Robert Whittaker wants a scrap with Darren Till in London, and it seems Till's ready to accept his request.
Whittaker, the former middleweight champion, has made no secret of his admiration of Till and was impressed by the Liverpudlian's 185 pound debut against Kelvin Gastelum earlier this month. Combine that with a desire to travel the world and compete in cities he's never been, and Whittaker pitched meeting Till in the main event of an as yet unannounced card in the capital city of England.
"I'm really interested in the Till fight," Whittaker said recently on his podcast GrangeTV. "I'd love to fight him in London, next year. We were talking about it today, a big part of fighting and doing what I do and being on the international stage is enjoying the ride. Enjoying the experience, enjoying traveling, going to new cities, going to new countries to fight. To work. To make a living. So I've never been to London, I'd love to go, I'd love to fight there, I'd love to fight Till. That's a good fight.
"It's not personal, but I want to fight in London, and he's kind of my ticket in there. So no offense Till, but let's fight in London. That'd be cool."
Today, Till took to his social media with a simple message. You're on.
Let's fight at @ufc London then @robwhittakermma ? 🦍#YouAreNotReady

— Darren Till (@darrentill2) November 14, 2019
UFC London has yet to be announced, but was scheduled in March for this year, and could well be booked at a similar time in 2020.
Comments
comments