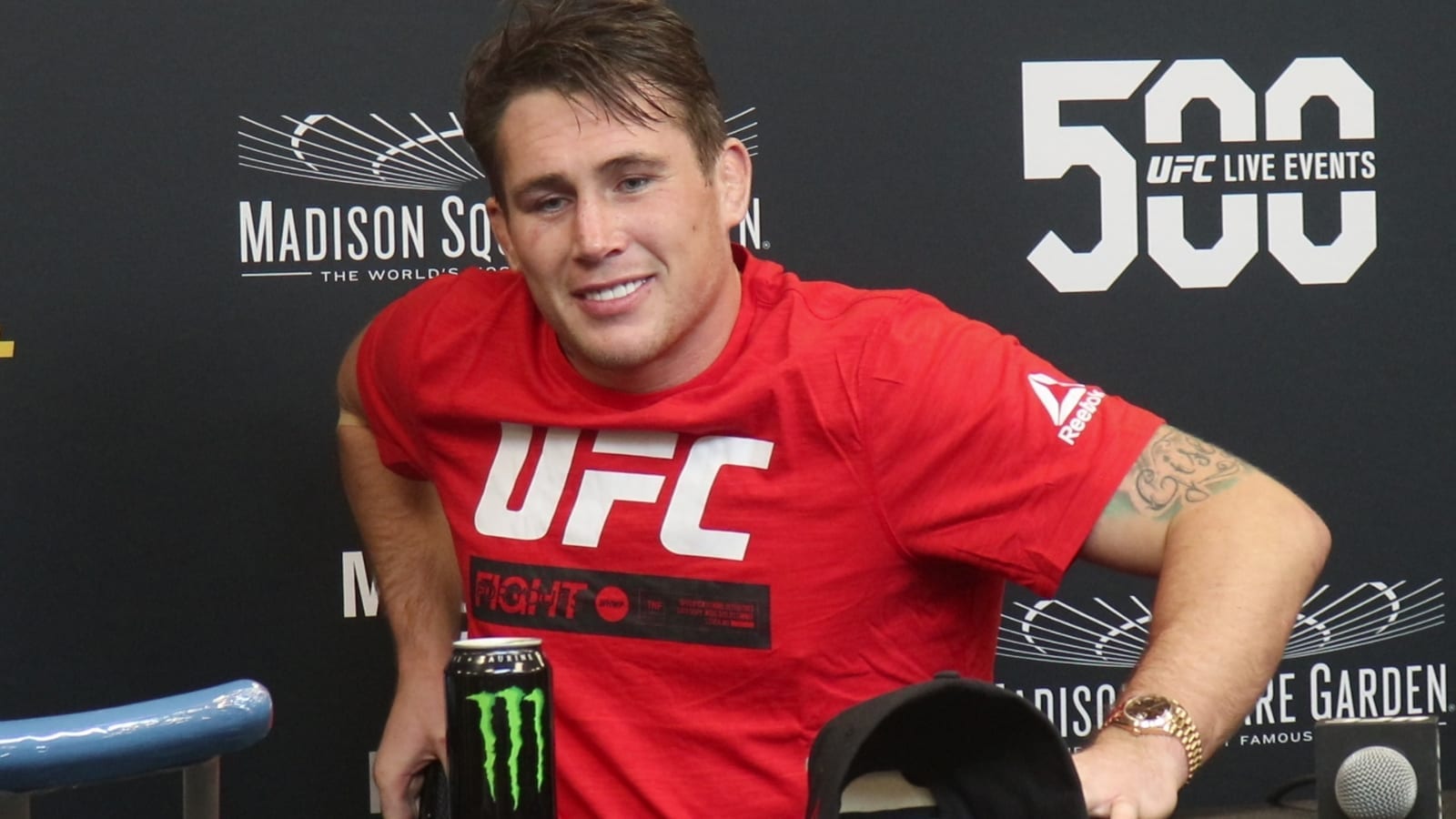 Darren Till says he won't require knee surgery on his injured leg, and will be able to return to training in six weeks.
The Liverpudlian suffered an MCL tear at the hands (or feet) of Robert Whittaker, who landed a vicious knee stomp on Till in the second round of their contest in Abu Dhabi. Now, Till faces a stretch on the sidelines and some physical therapy but intends to get back into the Octagon as soon as he's physically able.
"It's okay, but every time I make a swift movement, I feel it popping. I feel that pop," Till said, speaking to ESPN. "I think that's what the brace is for, I definitely don't need surgery or anything. It's just them swift movements … that's what the brace is for, to keep the knee where the knee should be. If I didn't have the brace then the knee would heal in a different place and would never sort of heal as it should. I think that's what the brace is for, for six weeks, and then physio after.
"So in six weeks, I'm okay, I'm fine. I want to fight as soon as possible. ASAP."
At the moment, names such as Jack Hermansson and Derek Brunson would seem most likely options for the Englishman, especially with Whittaker and Jared Cannonier being matched up in an obvious title eliminator in October. In terms of opponents, Till says he isn't thinking about it.
"Cannonier. I would love to fight Cannonier," Till said. "I don't care [he's fighting Whittaker], I'd stop him. No, anyone mate. I don't care, I'm not bothered. I just want to heal up and do things right. I don't know what much I can do now because I can't really move on my leg, so it's not like I can go back to the gym and even do upper body training. Weights? Weights bore the fucking life out of me, so. I don't know what I'm going to do. I just want to stay healthy and stay committed to the craft.
"Jack's just come off a win. Derek just beat Edmen. Let's see how it all goes. I'm out right now so nobody can call me out, but I want to fight as soon as possible."
Comments
comments