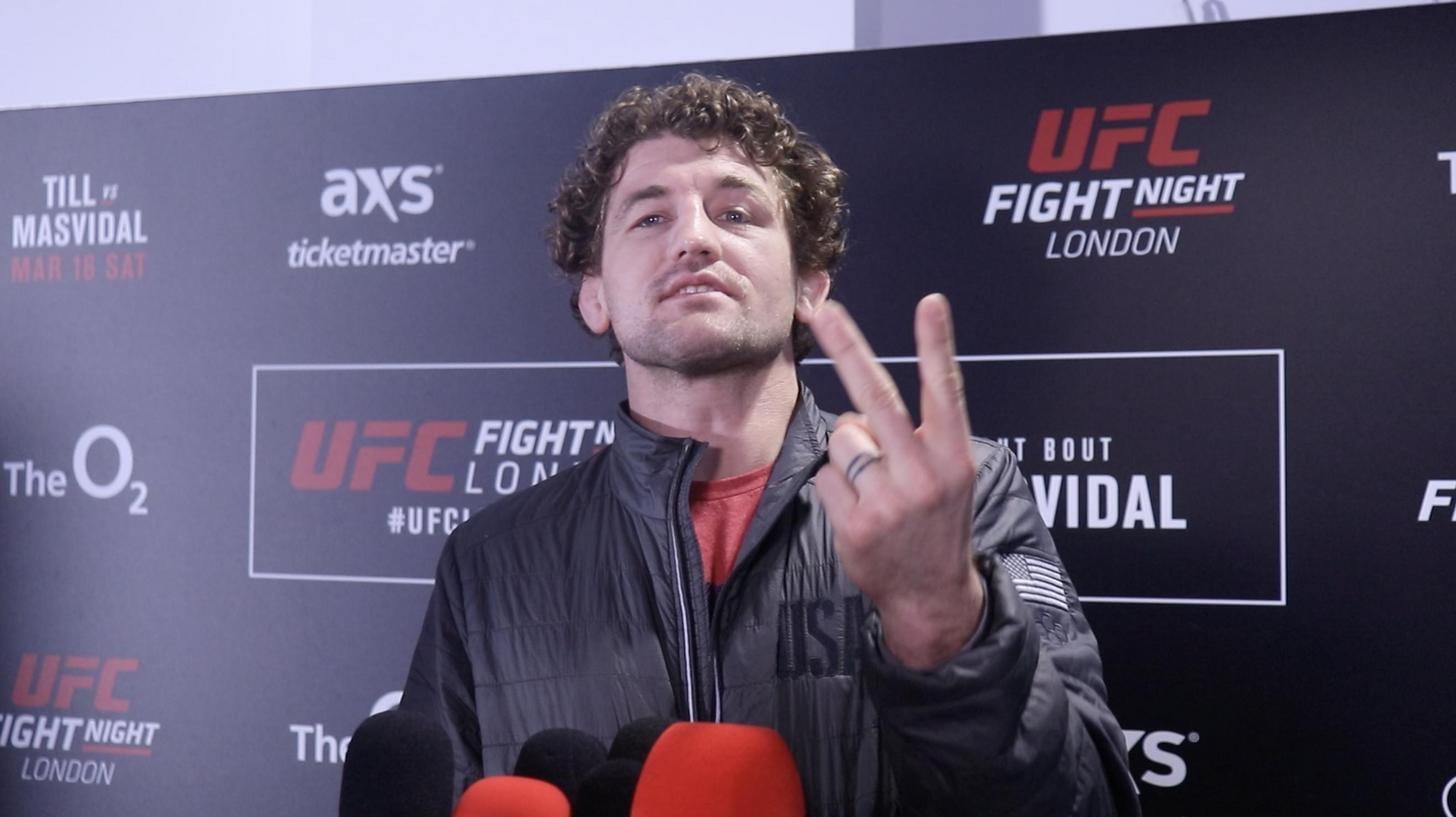 It has often been noted that mixed martial arts retirements can often be a temporary thing but Ben Askren appeared about as possible that his most recent fight, a submission defeat to Demian Maia last year, was to be his final career bout.
However, given that Askren has already emerged from a prior retirement there will always be speculation that the dominant grappler could be tempted to don the 4oz gloves one more time. In interviews following the Maia loss, Askren outlined how his body had broken down over year-upon-year of top level competition and that he was due to have at least one surgery on his hip to correct mobility issues.
A hip replacement, as Askren undertook, is about as serious a surgery as a professional athlete can get and the list of people who have emerged from that to regain top form in whatever sport they compete in is a small one, but such is Askren's athletic drive he says that he could be convinced to take on another athletic endeavour.
"So here's the deal: I would never make like full-fledge, 'Hey, I'm gonna go fight, I'm gonna chase the title,'" Askren said on his podcast via MMA Fighting. "But I love combat. I enjoy wrestling. I enjoy fighting. So yeah, if someone said, 'Here's some money, go fight one time. Here's the right opponent, let's have some fun.' I probably would, you know?"
While his comments are anything but a confirmation that Askren will compete again, he says that he is already keeping his weight in the back of his mind in the event that he gets offered a proposal that piques his interest.
"I feel like I'm gonna have to do something to make sure I don't get too heavy," he said. "So I'm gonna have to compete in some way, shape, or form, might as well get paid for it. So I don't see why not. And obviously, I've told you the UFC has expressed interest in giving me another fight but dude, my hip is so bad. So yeah, in a year or so."
Askren went 1-2 in his three-fight stint in the UFC, winning his debut against Robbie Lawler before dropping successive losses to Jorge Masvidal and Maia. He retired with a 19-2 (1) record.
Comments
comments