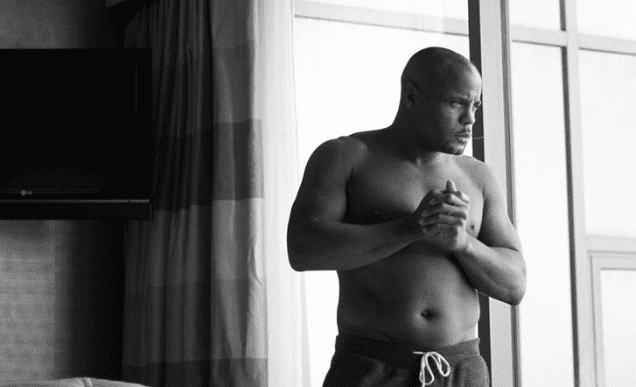 It's been just under a week since Daniel Cormier lost to Jon Jones for a second time. Now to be billed as a former light heavyweight champion — a title with an asterisk to many fans — in the wake of UFC 214, Cormier's future seems uncertain.
Leading into the third round of last week's main event, something seemed to be propelling Cormier forward. Shaking his head at the jabs and strikes of Jones, moving his head well and landing punches of his own, Cormier looked to be a different man from their first contest. Driven by the genuine dislike for his opponent, as well as the desire to be validated as a champion, for a moment Cormier had the air of destiny around him — destiny halted by greatness.
The loss to Jones has been devastating for Cormier. The defeat essentially guarantees he'll never see Jones in the Octagon again, as well as putting an end to one of the sports greatest rivalry (something Cormier himself even noted in the immediate aftermath). It also grants the Olympian's detractors all the ammunition they need to label Cormier a paper title holder, a man who never could defeat the real champion.
But Cormier deserves far more than the vicious memes that come with a high profile loss. At this point, he is undeniably the best ever light heavyweight champion to not be named Jon Jones. Should he move up to heavyweight and win the title there, he would re-affirm himself to be integral in the pound-for-pound conversation — possibly even making an argument as the greatest of all time.. not named Jon Jones.
Jon Jones. It's a name that will haunt Cormier forever.
Similarly to Cristiano Ronaldo, who's often noted as a man who would be considered the best ever should he not have competed at the same time as Lionel Messi, Cormier's story is anchored to that of his rival.
Whenever his position in mixed martial arts history is discussed, the conversation will require Jones' name to be introduced. For Cormier, the ultimate competitor, that will likely bring him more heartache than most could fathom. He's not just second best, he's second best to his polar opposite and his greatest foe.
And unfortunately for him, that looks to be his legacy.
Comments
comments