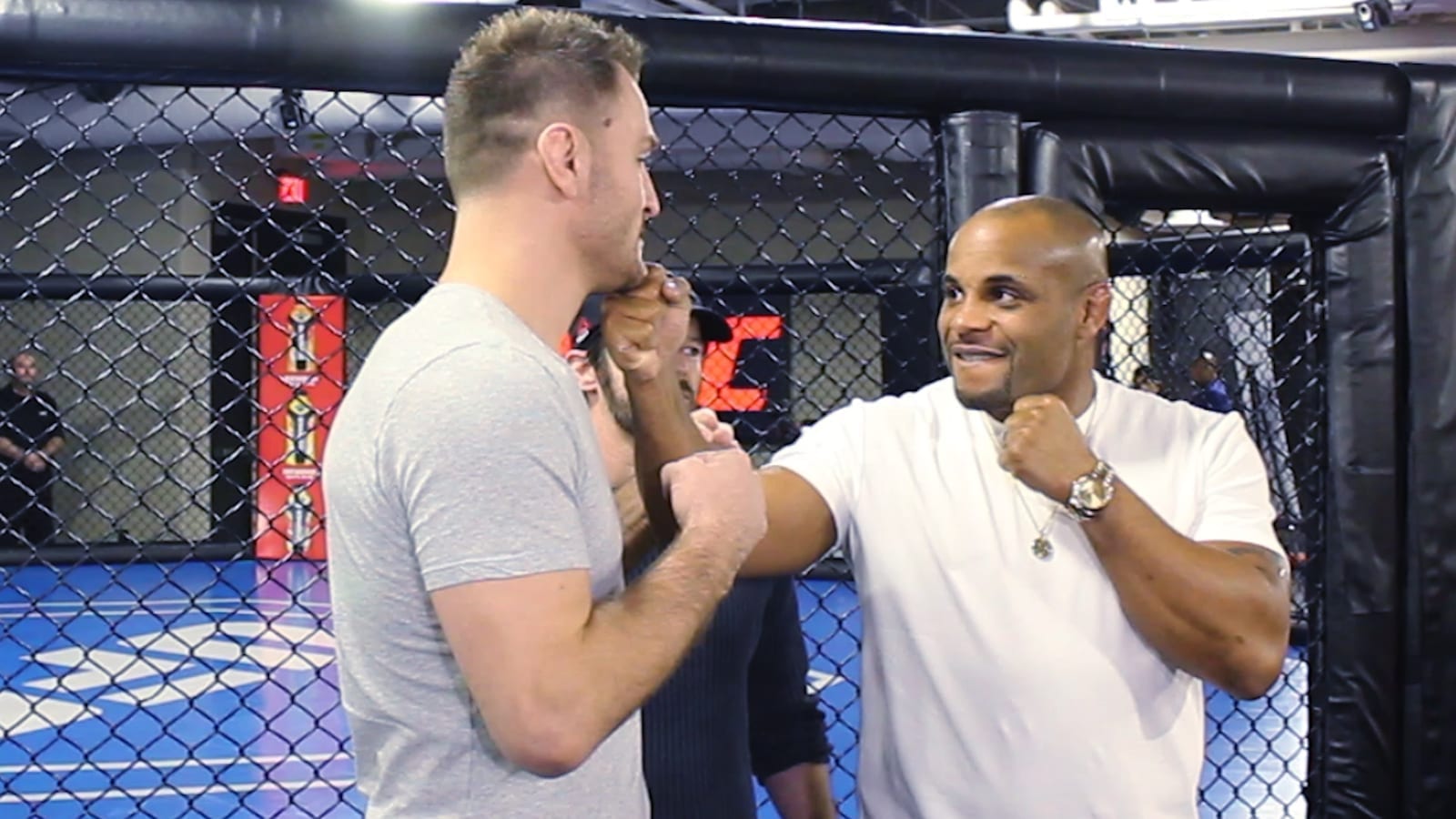 The friendship is over, and now Daniel Cormier and Stipe Miocic are fighting for keeps.
Last week, former UFC heavyweight champion Stipe Miocic labeled Daniel Cormier, the man who took his title, an idiot who contradicts himself repeatedly. Naturally Cormier heard those comments and, while he might have wanted to reply in an angry fashion at first, feels the back and forth is all a positive thing.
After all, he says, the only thing that Miocic's comments really mean is that Miocic will have more to answer for in the Octagon on August 17.
"Stipe can say 'oh, he's an idiot and he's this and he's that' but then I get to just kick his ass again," Cormier said, speaking on his 'Talk and Talker' podcast. "Ultimately, I had the last laugh in the whole thing with me and Stipe and I get to do it again. That's kind of how that thing plays out.
"We're fighters, we're a different breed. Like right away I'm like, 'Stipe, you son of a bitch' — but I like it though 'cos [the] first time he's all chummy and he's all quiet and he doesn't want to build a fight. At least now he's being vocal about how he feels. Be vocal. Tell me how you feel. Tell me how much you want to kick my ass, so that when I kick your ass again, then you're in like a dark room and you're done."
And it's not just talk from the champion. According to Cormier, he sees Miocic's attitude to this bout as a similar one to his own when he rematched rival Jon Jones. Cormier says he was so desperate to win that second fight, that the eventual lost nearly ended him, and it was only due to his support system and life experiences that kept him hanging on.
Life experiences he doesn't believe Miocic has had.
"He's going to be done. After this one, it's going to be very hard for Stipe to get to back to where he once was because this one's going to break him," Cormier said. "Because I know what the second Jones fight did to me. It almost broke me. But all my life experiences, my father, my cousin, my daughter, my roommate, all those life experiences allow me to keep things in perspective. Whereas he really hasn't had to do that.
"So when he loses in this spot, I don't think he'll be able to recover from it. It will be too much."
Comments
comments