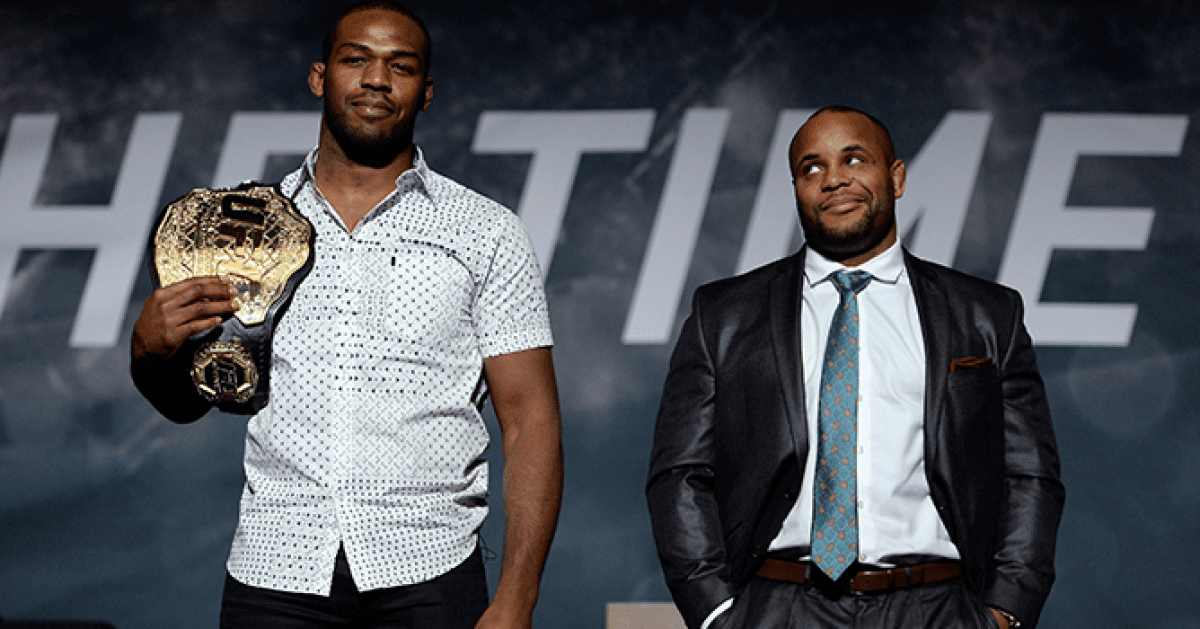 Just because Jon Jones is able to fight again doesn't mean Daniel Cormier is going to be chasing it.
Earlier this evening, the MMA world was given surprising news when it was announced Jones had received a 15 month suspension after failing a drugs test last year. The backdated nature of the punishment means the former champion will be able to compete from October 28.
Naturally, given their vicious history, fans immediately turned to UFC double champion Cormier to see if he'd be interested in facing Jones for a third time in the Octagon. His response, it turns out, isn't what you might expect.
"I'm the UFC double champion," Cormier said. "I have bosses in the back and I'm talking about this guy because I have too. I've moved past that guy. I went about my business. I went and won another title. Now this guy's suspension is up, so we'll see what happens."
Following USADA's official ruling on Jon Jones, @dc_mma speaks on the possibility of DC vs Jones 3. pic.twitter.com/MVQSOY83dg

— FOX Sports: UFC (@UFCONFOX) September 20, 2018
Instead, Cormier says, his interest in fighting Jones has waned — particularly in light of a huge money fight with Brock Lesnar that is mooted to take place earlier next year. And according to Cormier, who plans on retiring next March, there's no room for Jones to be a factor in his life.
Nor, apparently, for USADA.
"I think people get excited, people get excited about the prospect of us fighting again, but I've got a fight with Brock Lesnar," he said. "Why would I look back? Why would I look back to Jones now when I've got a fight? Obviously as a competitor I want to fight the guy whose beat me twice, but I've got a fight. Why go back? I've got a bigger fight with Brock Lesnar, why should I go back?
"When it comes to USADA, they can't come to my house anymore at 6 a.m. What's the point? They've been to my house 15 times. USADA, don't come to my house anymore. You don't need to. You don't need to come. I'm not going to fail a test, I'm not going to make any mistakes, I'm not going to have to sit up there and go, 'I'm serious this time, guys. I promise I wasn't really trying to cheat.'
"It's never going to happen with me. 70 times. 70 times since I started wrestling internationally and I've never made a mistake. It's not that hard. So even to be sitting here and doing this again shows – guys are ridiculous."
Comments
comments