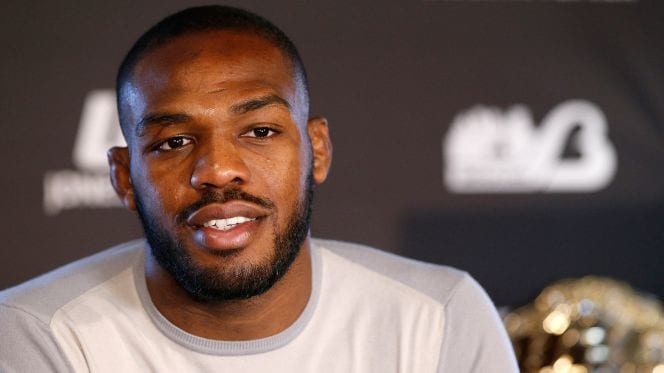 In just over one month, Jon Jones will be able to walk into a UFC Octagon and fight again.
The former UFC light heavyweight champion has been sidelined with his latest drug test infraction ever since he competed at UFC 214 last year, before receiving a fifteen month sanction earlier today. The decision by USADA, the UFC's anti-doping partner, means Jones will be eligible to compete on October 28.
The decision, while met with some surprise and dismay by other UFC athletes, no doubt has Jones elated, as at one point it was suggested he could face as long as four years on the outside looking in.
Following USADA's decision, Jones released a statement through his social media, thanking his fans and pledging to successfully return to fighting.
"It's difficult to express myself at this moment but I can definitely say my heart is filled with gratitude and appreciation," Jones wrote. "I want to thank all of you who have stood by me during the toughest stretch of my life. It has meant the world to me and always will. But now is the time to shift the focus front and center to the road ahead. Greatness is what I'm chasing and the path to reclaiming my throne is now officially open. Comeback Season begins now."
–
Comments
comments