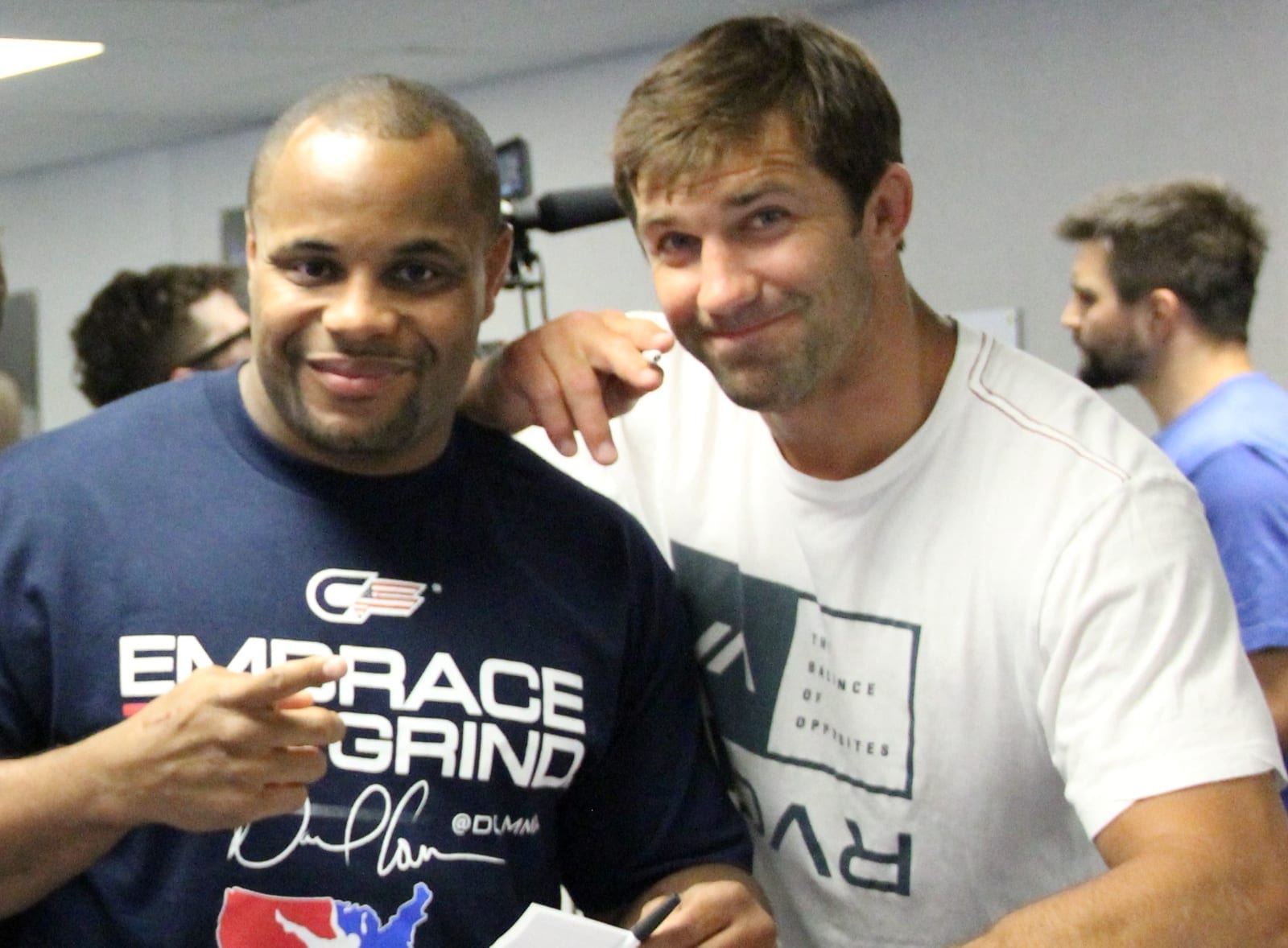 Daniel Cormier's UFC light heavyweight title defense against Volkan Oezdemir this weekend at UFC 220 in Boston has a bit of an odd flavor to it.
Firstly, Cormier will come into the bout having suffered the first knockout loss of his career last summer against Jon Jones — though we all know how that turned out, and it's perhaps unfair to even refer to that bout as a 'defeat' for the champion. Speaking on The MMA Hour last month, Cormier explained that it won't be until his next successful title defense where he feels justified in strapping up the UFC's 205-pound belt around his waist.
"I was there on July 29 in Anaheim, and it was going on so good until it wasn't anymore," Cormier said, referencing his second meeting with Jon Jones. "And I lost the fight. That has not changed. So I need to go out here against Volkan Oezdemir and beat this guy to feel like myself again. I feel like there is a stench on me. It's almost like I got pissed on by a skunk, and I just stink everywhere I go until I can get a really, really good bath."
That bath, Cormier hopes, will come late Saturday night in the TD Garden in Boston when he faces surging contender Volkan Oezdemir. But, seeing as things are rarely straightforward in the fight game, there is another element to consider — the fact that Oezdemir has been preparing for this fight in the company of Cormier's American Kickboxing Academy teammate Luke Rockhold.
Rockhold, the former middleweight champion, has been spending time in Florida training in the company of, among others, Volkan Oezdemir. Does this represent a conflict of interests? Chael Sonnen appears to think so.
"You've got Daniel Cormier's oldest teammate training with Daniel Cormier's next opponent. You're telling me there's not some drama there? You bet your ass there's some drama there," Sonnen said, as transcribed by Bloody Elbow.
"Luke packs up and leaves, goes to Florida. Turns out he's in the same room as Volkan, training with Volkan everyday. All of a sudden, Volkan thinks he can beat Daniel Cormier," Sonnen continues. "Okay, fair enough here, but who gave you that opinion? Is it your new teammate?
"Daniel Cormier thinks this guy has no chance? Well where did he get that opinion? Certainly he called his old teammate and tenured friend Luke Rockhold. So I wonder where Luke sits in this thing. There's a chance that Luke just took the high road and said 'guys, ask anything you want, I tell you nothing," Sonnen said. "I'm not blaming Luke in any of this, but that's the elephant in the room."
For his part, Daniel Cormier seems to not be overly concerned with the fact that his longstanding friend and teammate is training in the company of his next opponent. In fact, on a fan Q&A on the UFC's Facebook page Cormier says that there's nothing that Rockhold could impart which would help Oezdemir in the UFC 220 co-main event.
"Luke training with my opponent? Meh. It doesn't matter, Luke can't really help him," Cormier said. "Luke can't beat me! What's Luke going to teach him?"
.
Comments
comments