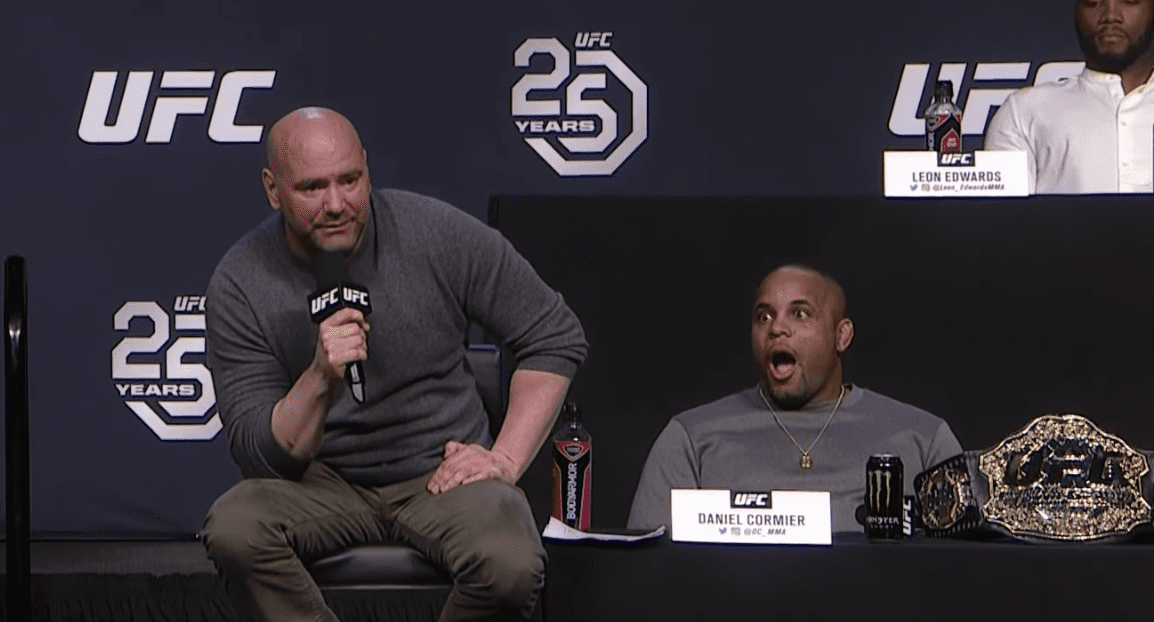 According to Daniel Cormier, he'll be retiring on his 40th birthday in March next year, and won't change his mind.
But despite the self-imposed deadline, the UFC light heavyweight champion is more than open to squeezing in any contests before that so as to capitalize on his short remaining time in the sport. Particularly if he can make a little money and settle a few scores while he does it.
Cormier meets UFC heavyweight champion Stipe Miocic on July 7 in one of the biggest fights of the year. Should he win that bout, he'd be both heavyweight and light heavyweight champion simultaneously, offering him options in both divisions. While March might seem like it's not that far away on a fighter's schedule, Cormier believes he can get two contests in, possibly one in both weight classes.
"I think I can get two more, I can squeeze a couple more in," Cormier said on the Ariel Helwani MMA Show. "If I fight July 7th, I bet I can get one around November and then take a month off in December, and I can squeeze one in in the beginning of March. I can still fight."
So who would the two most enjoyable candidates be for Cormier?
Well, should it be available, a mega-bucks fight with Brock Lesnar seems like a no brainer, (fans will remember Cormier's ecstatic face when UFC president Dana White admitted it was a possibility earlier this year). The other? One last grudge match with old rival Jon Jones.
"I beat Stipe Miocic, and this all depends on the UFC — and Alexander Gustafsson may hate to hear this — but I'd like to at some point fight Jones again and fight Brock Lesnar," Cormier said. "Those are the two ideal end fights, but things don't always work out perfect. But I feel like that would be perfect. There's going to be a few guys pissed off about it, but oh well, they can enjoy fighting each other.
"These are just the two biggest fights that I could possibly have and nothing more. The Jones fight, that story writes itself. Brock Lesnar is just a chance to fight a guy that is a massive name. I think it would be a good fight to go out with."
–
Comments
comments