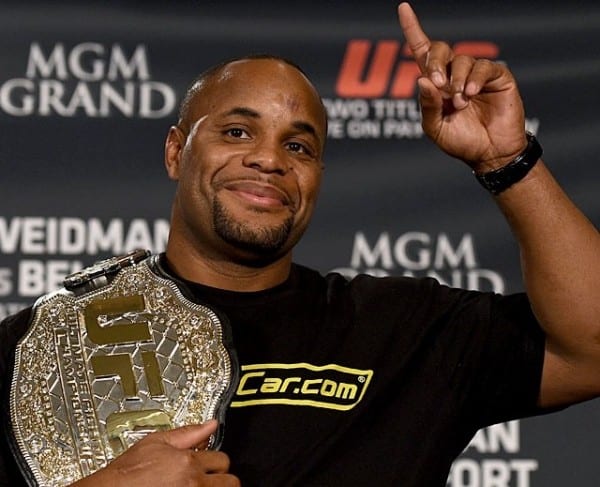 Daniel Cormier was among those who voiced displeasure at the 15-month ban handed out to Jon Jones by the United States Anti-Doping Agency. 
Jones avoided a four-year ban for what was his second infraction (for a test following a knockout win against Cormier in the summer of 2017) when USADA ruled that a contaminated supplement was the reasoning for the test failure — and, as one might expect, Cormier wasn't exactly pleased with the outcome.
Speaking after the news broke Cormier, who has never failed a test, implied that USADA's credibility is gone, saying: "Here's the deal: When it comes to USADA, they can't come to my house anymore at 6 a.m," Cormier said. "What's the point? They've been to my house 15 times. USADA, don't come to my house anymore. You don't need to. You don't need to come."
Well, it appears that the UFC's double-champ is sticking to his guns.
Cormier tweeted an image of his mobile phone's home screen which shows a missed call from USADA, accompanied with the message "Stop calling me!"
Stop calling me! @usantidoping pic.twitter.com/C6DDQTvQOr

— Daniel Cormier (@dc_mma) September 26, 2018
The USADA wheareabouts policy dictates that Cormier (and all fighters on the USADA roster) are supposed to keep USADA notified as to their movements and a failure to do so can lead to a missed test or filing failure penalty — though it doesn't exactly appear as if Cormier is overly concerned about any such sanctions.
Comments
comments