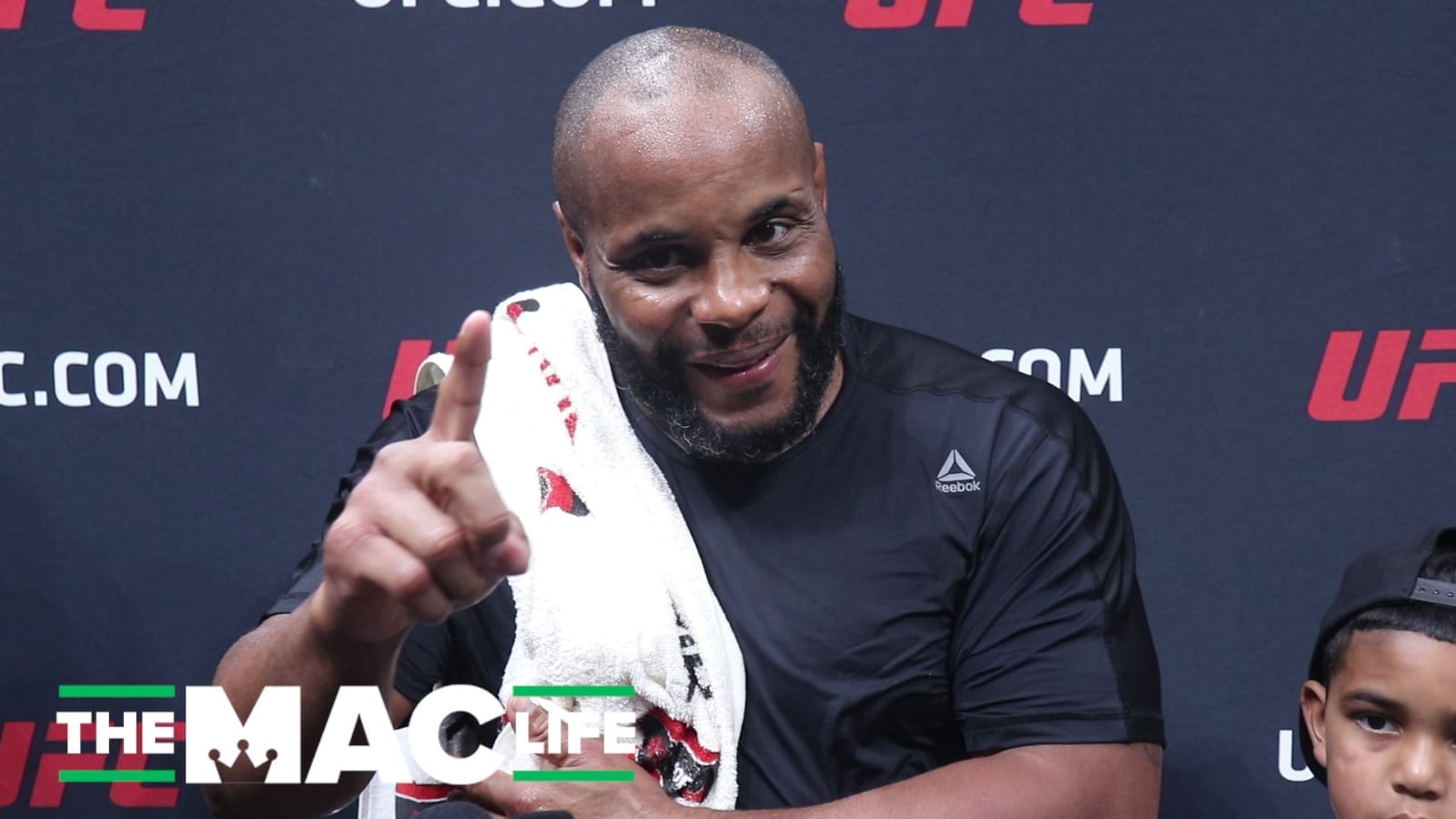 Daniel Cormier believes that, so long as the coronavirus pandemic ends sooner rather than later, his third contest with Stipe Miocic will be the perfect way to end his illustrious career.
The former UFC heavyweight champion has been pursuing a third fight with Miocic since losing to him in their second bout last August. And, while Miocic has been sidelined with an eye injury, it seems as if the trilogy is nearing its conclusion.
"Look I know we're in a crazy time right now with the world and with the way things are and it's very up in the air," Cormier said, speaking to Kamaru Usman on Instagram Live. "But I think for me with the way things are going and the discussions that we had heading into the fight — into all this — the way that the discussions in terms of the fight were going, where I am going to fight this guy for my last fight, it's going to be as ideal for me as I could ever hope for. It's gonna be beautiful."
While Cormier didn't give a hint as to where or when his final outing is likely to be, he did hint that the UFC were looking to put him and Kamaru Usman (likely against Jorge Masvidal) on the same card.
"I know people like getting scoops, and I think if I'm guessing, I think the way things are falling you and I may be spending more time together than most people believe," Cormier said. "Obviously we can't say a date and time yet but it is looking like you and I shall and will be sharing a party and I think that's going to be a good thing."
Comments
comments