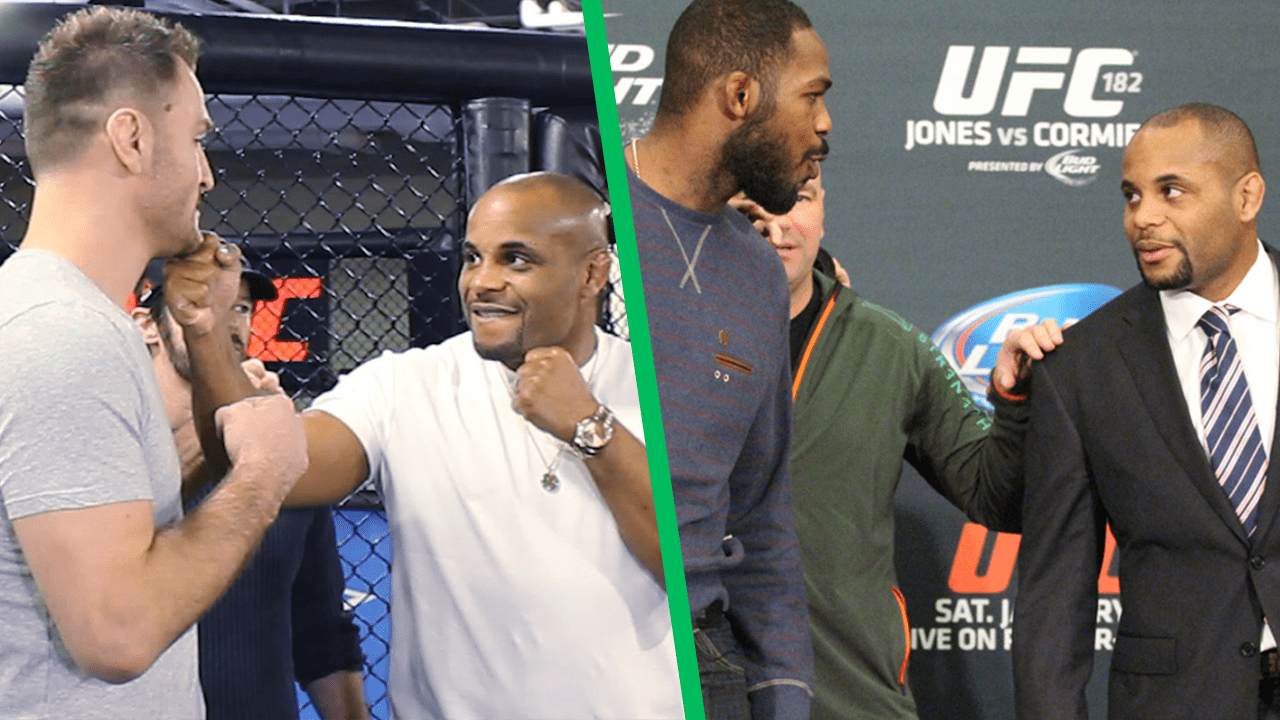 Daniel Cormier says he will forever consider Stipe Miocic the greatest rival he had in the Octagon — not Jon Jones.
In perhaps something of a cruel honour, during his adventures at both light heavyweight and heavyweight, Cormier came up against the two best fighters to ever compete in the weight classes in the form of Jones and Miocic. Both opponents became something of a saga for Cormier, with multiple fights over multiple years against both men.
While most would look at Cormier's 205-pound feud with Jon Jones as perhaps the more dramatic of the pairings, Cormier himself is adamant that, now retired, it will be Miocic he awards that label rather than the more adversarial Jones.
"Look man, I'm so passed this whole Jon Jones thing," Cormier said, speaking on his podcast DC & Helwani. "At this point, for me to even give it any thought, it's ridiculous. I know that as my story ends and there's all this stuff to be accomplished, I'm not sure that he gets that. It's whatever. I'll take the longevity of a life of accomplishments than dealing with a guy that has had all those issues and almost seems as though he wants nothing more than to give himself a tough time whenever he doesn't have that ability to fight anymore, which is sad.
"At the end of the day, I don't know how this guy's story ends and he's got some real changes if his story doesn't end very sad. So I'm gonna go about making my life as big as possible and not giving any of my energy to that stuff anymore."
Part of Cormier's definition and willingness to recognise Miocic, he says, is down to the differences he sees in character the heavyweight champion has to Jones, a man with numerous controversies.
"My greatest rival is Stipe Miocic. A fireman, a husband, and a guy that loves his family," Cormier said. "Not Jon Jones, a guy that has done those things in his life and has been a real education in what not to do. I'd rather my rival be a guy that's a firefighter and that protects the community and loves his family and does things the right way. That's who I'm gonna give my energy to when people ask about my greatest rival."
Comments
comments