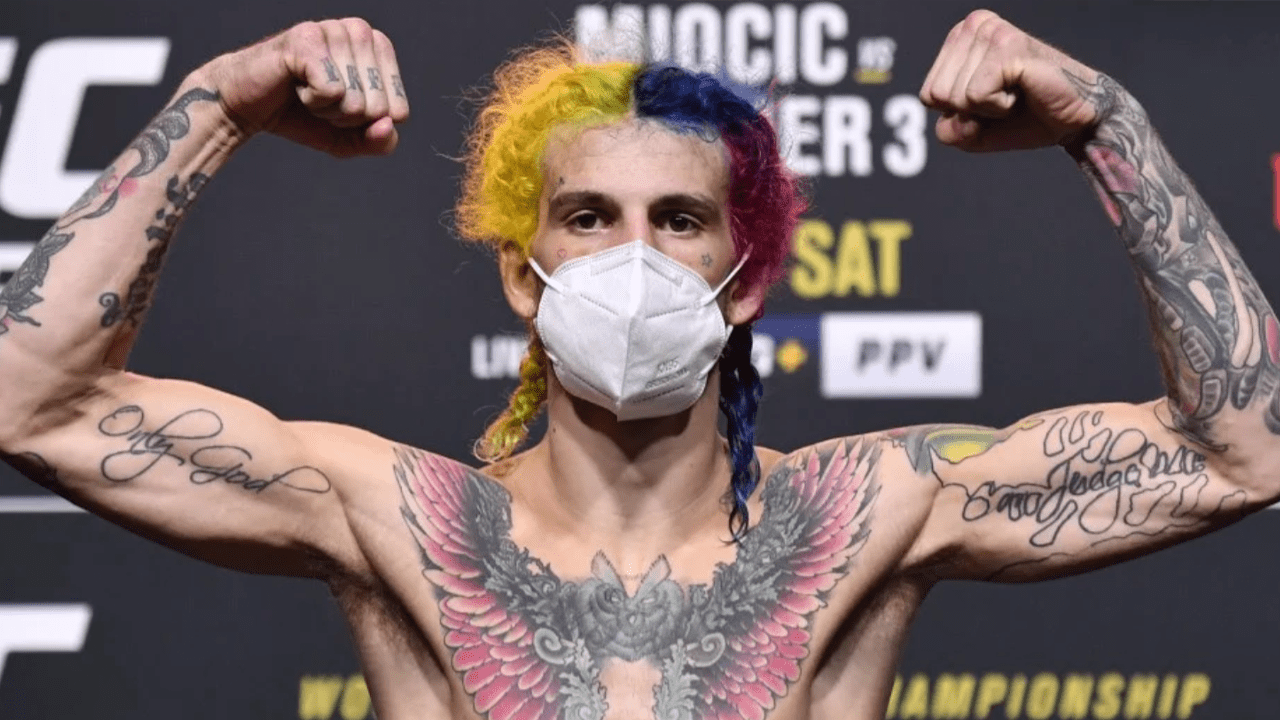 Sean O'Malley has heard the critics regarding his loss to Marlon 'Chito' Vera — or more specifically, regarding the manner in which he took the loss.
O'Malley irked a large portion of the fanbase when he was adamant his loss to Vera was a fluke, and that by the end of their careers, it would be obvious whom the better fighter was. O'Malley was defeated after appearing to suffer some sort of leg injury that left him compromised on the canvas while Vera landed big shots.
But despite the backlash to his own reaction, O'Malley is remaining defiant and wants fans to know he still considers himself undefeated in light of what he considers a freak defeat.
"There's a lot I want to say, but I'm trying to figure out … how to say it and give you guys context to where my thoughts are," O'Malley said, speaking on his YouTube channel. "On paper, I'm 12-1. I lost August 15th. I'm 12-1. And in my head, I didn't lose shit. I'm 12-0, I didn't lose. And you guys were like 'Well, you lost.' I get it. I get that I lost, but mentally I didn't lose."
"You guys go re-watch that fight. I was about to start beating his ass. And you guys are 'Yeah but you didn't!' And you're right, I didn't. But if you watched, if you guys know what a calf kick is, go watch me kick his calf hard. That shit hurts. I've been calf kicked, I've been dropped by calf kicks in sparring. A long time ago I remember the first time I got calf kicked I think was by John Moraga. I'm like, 'Oh my god that hurts really bad!' It doesn't do what made my foot do.
"What happened to my foot was I got kicked on the nerve right here. Chito … he did he get lucky, yes. Did he win? Yes. He kicked this nerve in my ankle. I had an ankle brace on, I had my coach loosen it up right before I walked out, I'm like 'This shit's too tight.' The nerve gave me 'drop-foot' and then I sprained my ankle like four times and people talking shit like 'You're a pussy dude!' I'm the same guy that fought with a broken foot, a lisfranc surgery, a pretty major surgery, for three minutes.
"So I was out there just rolling my ankle trying to knock this dude out. Did he win? Yes. Am I undefeated? Yes, mentally I'm 12-0. I didn't lose shit. I was dominating that fight. I felt superior in there until my foot gave out."
Comments
comments