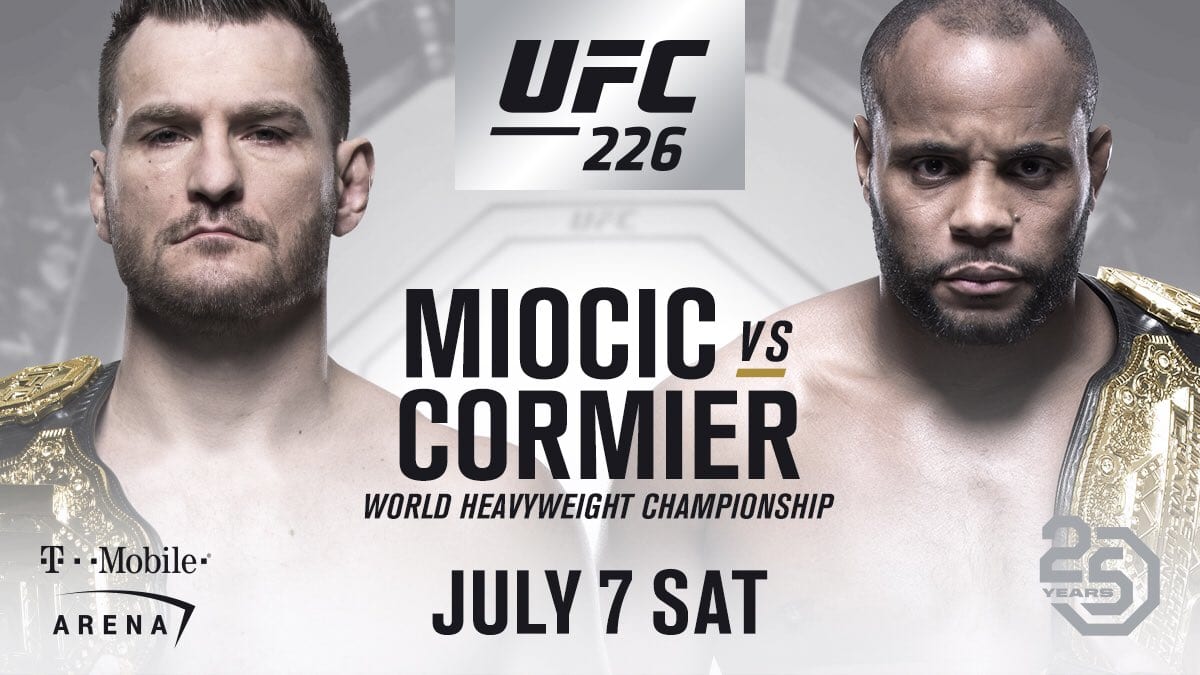 Daniel Cormier will move up a weight class and attempt to defeat Stipe Miocic for the world heavyweight title.
The two will coach opposite teams on the latest series of The Ultimate Fighter, which begins in April, before Miocic and Cormier meet at UFC 226 on July 7 in Las Vegas. It's a stunning turn of events. Ever since Cormier defeated Volkan Oezdemir at UFC 220, fans and pundits alike began suggesting he could return to his original division and face Miocic in an attempt to win a second title.
#dreamchaser #ufc226 #twoweightchamp #legend #gangstashit let's go!!!!!! pic.twitter.com/QqrmG0uZG4

— Daniel Cormier (@dc_mma) January 26, 2018
Despite those suggestions, Cormier had repeatedly stated he had no interest in moving up in weight, pointing a return of Cain Velasquez as a reason why he would rather stay at 205-pounds. Now, however, it seems Velasquez has given his teammate his blessing to attempt to cement his legacy.
Miocic of course is coming off of the biggest win of his career, defeating Ngannou last Saturday night. In doing so, he became the first man in history to defend the UFC heavyweight title for a third time. It's worth noting that the UFC are allowing Cormier to hold on to his UFC light heavyweight title through July 7, meaning he could be the second person in history to hold two belts in two divisions simultaneously.
Other bouts that are being touted as potential additions to the blockbuster event are fellow champion vs. champion matches in Demetrious Johnson vs. TJ Dillashaw and Cris Cyborg vs. Amanda Nunes.
–
Comments
comments