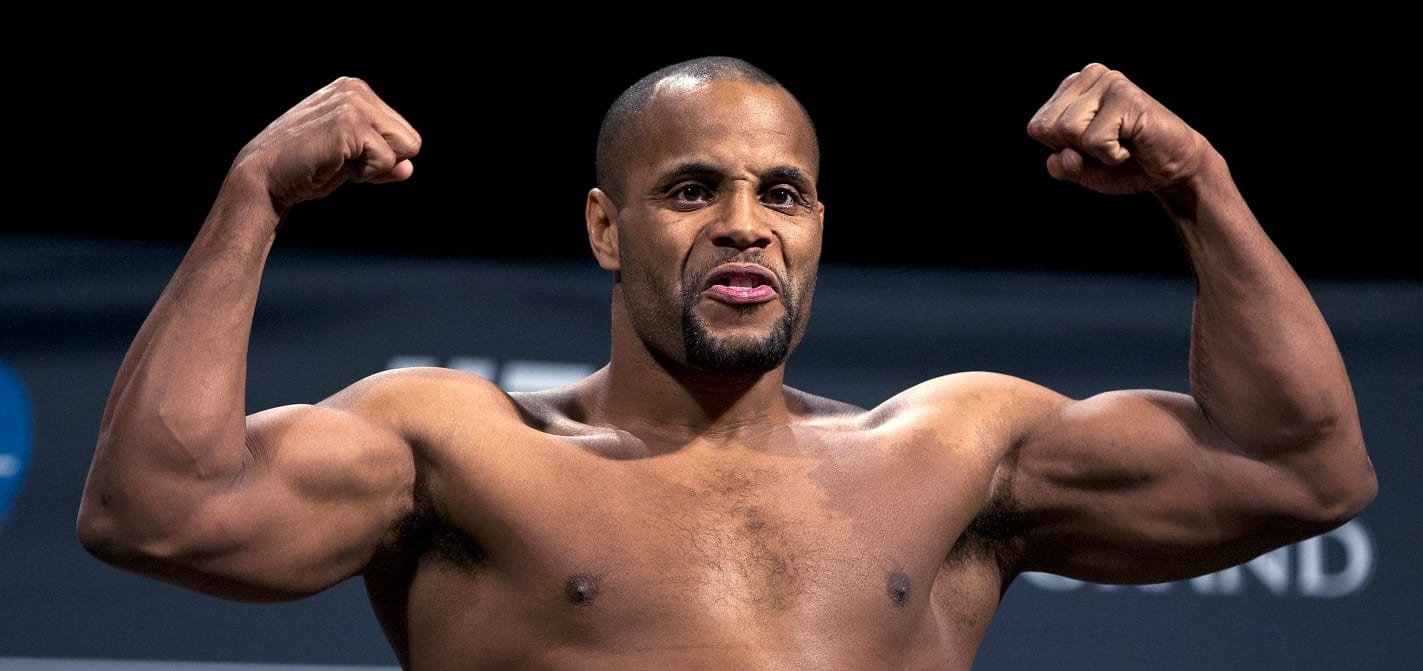 No matter how their careers end, Daniel Cormier and Jon Jones will forever be linked to the other.
Likely the two best 205-pound fighters to ever compete inside the UFC, for the past five years the pair have been the direct rival to the other. While Jones defeated Cormier on both occasions they fought, the second came with an asterisk, due to Jones' failure of a drugs test for the steroid Turinabol.
Since then, Jones was given a 15 month suspension by the UFC anti-drug partner USADA, citing his willingness to help them identify other drug takers as well as the exceptionally low amount of the banned substance in his system. As Jones has become fond of saying, one of the arbitrators stated the level of Turinabol was the equivalent of a 'pinch of salt in an Olympic size swimming pool'.
For Cormier, he's fine with saying Jon Jones beat him at UFC 214. In fact, he's never said otherwise. What he is saying is that he's still unclear as to how the minimal amount of drugs ended up in Jones' system.
"My deal's this, I never once said he didn't win the fight. I've never said that," Cormier said, speaking on the 'Jim Rome' podcast. "Even when people would tell me 'no you didn't get a fair shake, it's not cool, he cheated', I said the guy won the fights. Cause I've always said, I'm sure he's not the only guy I've ever fought who's on steroids. I've always said that. I've been very open about that but when you say a pinch of salt — why was the pinch of salt there?
"Why was it there without any explanation of why it got there? That's my question. Why didn't I have a pinch of salt in the swimming pool? That's where my issue is. You win the fight, go ahead and win the fight but don't leave anything to question is my response. Don't have a pinch of salt. Don't have tainted sex pills. Just don't have that stuff and then we never have these discussions to discredit the things that you have done. That's my response."
As USADA became increasingly involved in the UFC's business, the term 'tainted supplements' has become a common phrase in MMA vernacular. With the anti-doping agency having top quality tests, they can often find trace amounts of steroids in athlete systems, which the fighter's themselves say come from supplements that were unknowingly contaminated during production.
Cormier is skeptical.
"He knows. All these guys that are getting caught for cheating, they know," Cormier said. "You don't have a massive amount of guys in the same sport that are able to continuously and constantly test clean but then a select few that continue to pop positive for steroids. And they've never had an excuse, never had a reason as to why they tested positive. It just doesn't make sense.
"The guy has all these physical advantages. He's taller, he's bigger, he's got all the advantages. Why are you trying to swing them in your favor even more? It's just unfortunate the guy has tied so many negatives to an otherwise pretty incredible career.
"Pinch of salt, no pinch of salt. You still had steroids in your system in a fist fight," Cormier surmised. "Not cool."
Comments
comments