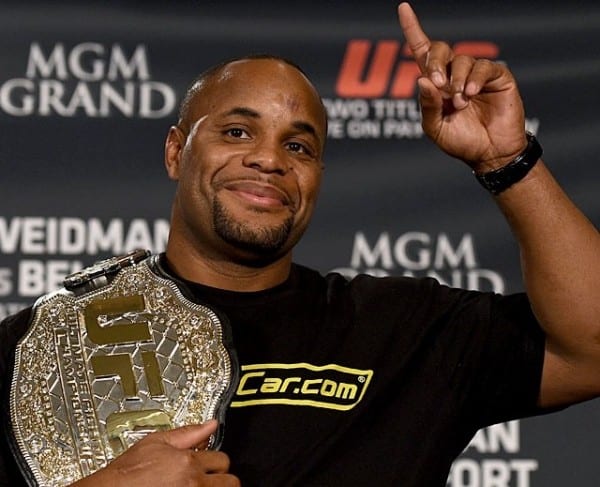 When Daniel Cormier said he'd need something special to entice him back down to light heavyweight, he probably didn't anticipate being challenged by a middleweight. And yet, here we are.
In the days following Cormier's stunning victory at UFC 226, middleweight contender Yoel Romero announced his intention of moving up to 205-pounds in an attempt to face Cormier for the light heavyweight title.
But while Romero (and indeed some fans) might want to see the match up being made, Cormier is reluctant to award a man who just lost to the 185-pound champion on two occasions, despite the interesting competitive aspect to the contest.
"Here's the deal: I never wrestled Yoel Romero, but in wrestling he probably would have served me up," Cormier said in an appearance on UFC Tonight. "He's one of the great wrestlers of all-time. But, you don't fail a class and then get moved up a grade to the next one.
"Chael Sonnen did that one time, but I don't know what was going on. Chael has a way of doing that. Let's just say that."
Despite his reservations about Romero, however, Cormier does appear to be completely open to dropping back down to his previous weight in order to protect one of his two titles.
"I don't want them to take one of these belts," Cormier said. "So I will defend it. I will defend the light heavyweight title if the right fight presents itself."
–
Comments
comments