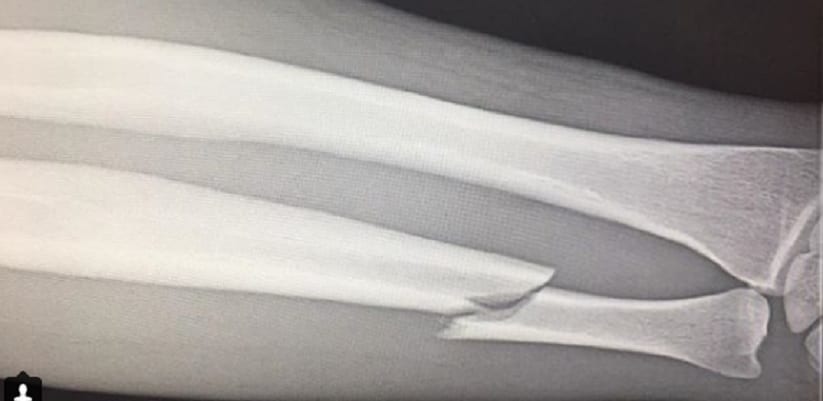 While he ended up on the wrong end of a decision in his short notice, up-a-division meeting with Mike Perry at UFC 226 last weekend, Paul Felder can certainly be proud of the grit he displayed in Las Vegas.
To the eagle-eyed viewer at home, as well as UFC commentator Joe Rogan at cageside, it was apparent that something was wrong with Felder's right arm early in the bout. The 'Irish Dragon' appeared hesitant to throw a strike with his right, preferring instead to jab with his left to set up elbow opportunities. He would occasionally finish a combination with a pawing strike with his right, which must have been eye-wateringly painful given the extent of the break, which you can see via @SuckerPuntEnt on Instagram.
Felder was initially intended to face James Vick at an upcoming UFC event before taking the short notice bout with Perry after Vick was moved to an August bout with Justin Gaethje.
It is currently unclear as to how long Felder's injury will keep him out of action.
Comments
comments