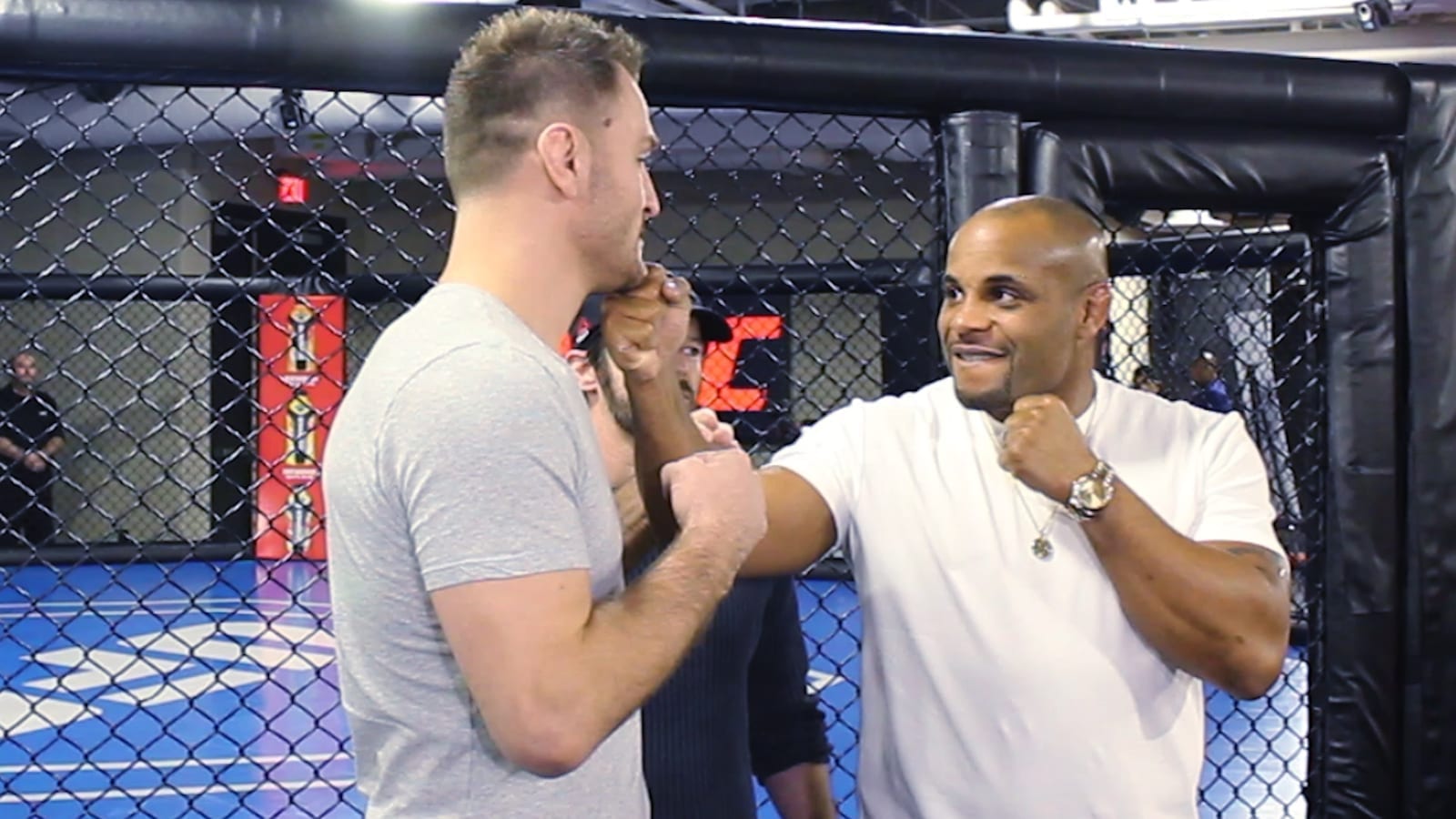 Daniel Cormier knows his days as an active competitor in mixed martial arts are coming to an end.
With that in mind, Cormier is laying all his cards on the table. He wants one last fight, he wants it to be with Stipe Miocic, and he wants to leave the sport on the back of a win in the greatest heavyweight trilogy MMA has seen.
The only problem is, he says, is Miocic's recent vibe that a third fight with Cormier isn't necessarily the most appealing thing for the champion to sign up for. Miocic is currently on the sidelines rehabbing an eye injury, and while it seems as if he's nearly ready for a return, his agent raised eyebrows by suggesting Miocic wanted an opponent he's yet to have beaten for his return.
For Cormier, who turns 41 in March, he knows the clock is ticking. He's just not prepared to change his focus or the man in his sights.
"You can't wait forever," Cormier said, speaking on the Ariel Helwani MMA Show. "Every day that passes does not benefit me. I'm a realist, I understand that. Either we're going to do it or we're not going to do it.
"When I fight, it's going to be for the championship or I'm not going to fight," he continued. "This is not about money. This is about finishing what we started. Also because I know I can beat him."
Cormier and Miocic both currently own one victory over the other. Their fights have been exciting, and perhaps most interestingly, competitive throughout. Should they meet again, it'll likely be considered the highest skilled trilogy we've seen between heavyweights in mixed martial arts' history.
If worst comes to worst and Miocic simply won't play ball, however, Cormier reluctantly admits there could be other options on the table.
"If they're playing a game with me, whatever. It's not even upsetting. It's almost like it kind of breaks you down," Cormier said. "But I have faith in the UFC. I have faith in Dana White. I have faith in all the things him and I have spoken about in regards to the fight.
"If [Miocic] doesn't [fight], we'll see what happens. We'll see if there's an opportunity for an interim championship or maybe he would strip him of the title. He's a guy that's won one fight in two years. Over the course of those two years he will have fought twice, so it's not like he's the most active fighter.
That said, right now, it still seems like it's Miocic or bust for the man called D.C.
"I don't really like fighting anyone else," Cormier said. "At this point, Stipe has the ability to retire me."
Comments
comments