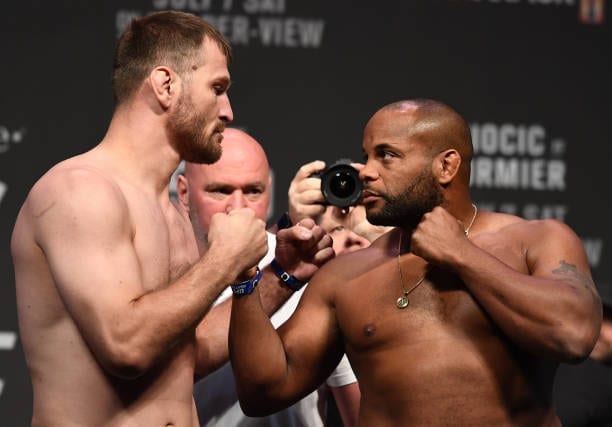 Daniel Cormier has revealed he contracted COVID-19 in the lead up to his trilogy bout with Stipe Miocic.
How he found out, he says, was down to a new product called the Oura ring, which monitors an athlete's heatlh data and informs them when it's time to relax a little in training.
"I think it's a fantastic product, man," Cormier said, speaking to Yahoo Sports. "The reason I told anyone that I would be involved with it in any way, shape or form is because I believe in it so much. I think everyone should be wearing one. It's that good."
But even if the ring helped Cormier to tell when he needed to relax in sparring, that's still nothing compared to what else it managed.
According to Cormier, the ring informed him that his body temperature had changed, his levels were down across the board and he took the signs as inspiration to go and get a test for COVID-19. He tested positive.
"The ring didn't tell me I had COVID," Cormier said. "But the ring told me that something wasn't right, and I used the information to make a decision to go see the doctor. I found out then that I had COVID, but the information I got from the ring allowed me to make the fight."
That said, Cormier is quick to note he's saying this now as a way to let people know about the ring's ability. He's not saying it to take something away from Miocic's victory in Las Vegas that night.
"This is not an excuse at all. Miocic won the fight and he fought beautifully," Cormier said. "This is a thank you almost to Oura for allowing me to get to the fight. I might have just kept pushing and not known I had it. But I was able to take care of myself properly and then get back into training and compete for the heavyweight championship of the world. Without the ring, I don't think that's possible."
Comments
comments