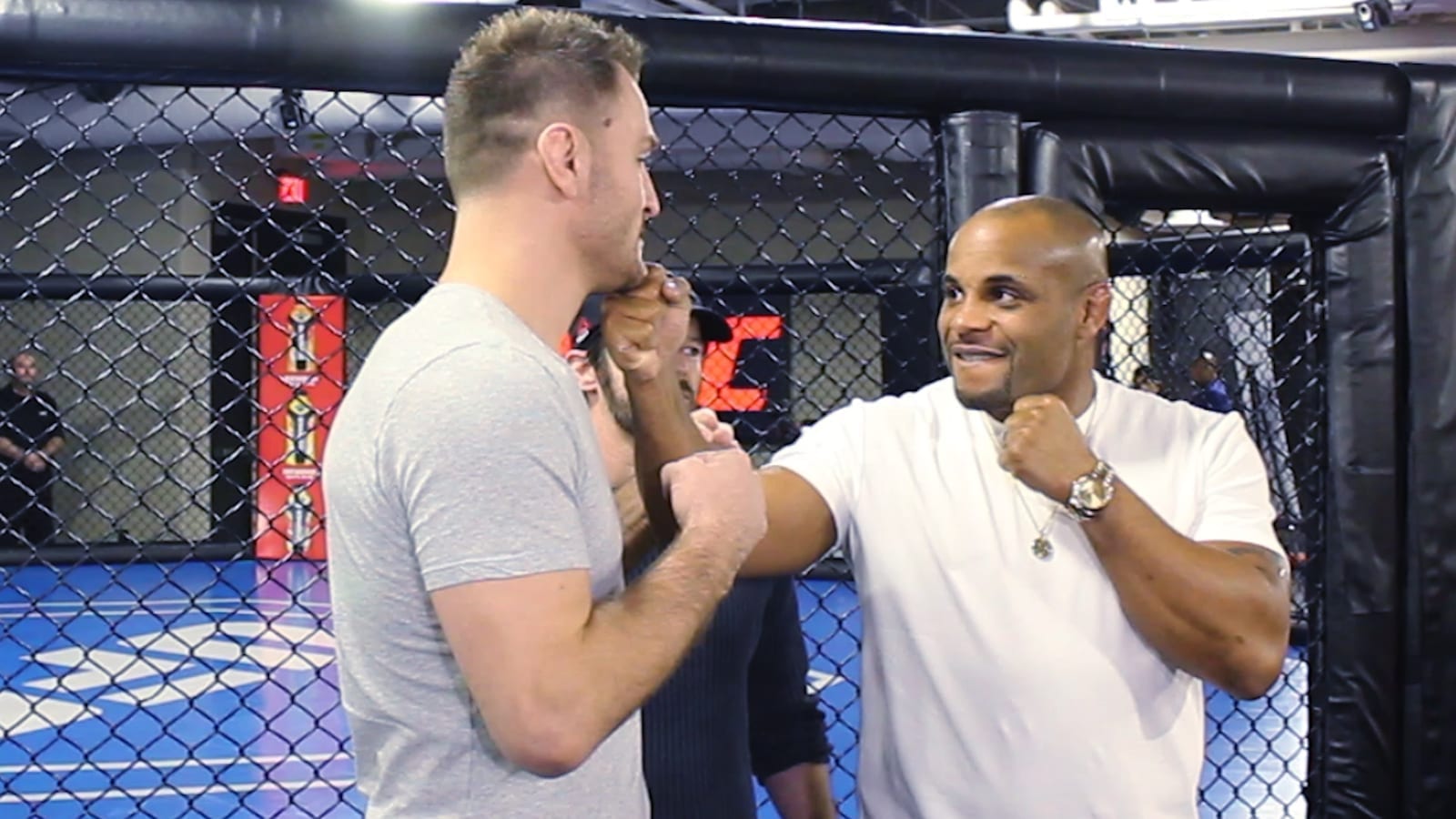 While the hype is only just starting to build, Daniel Cormier and Stipe Miocic have the opportunity to be involved in one of the most historic mixed martial arts' affairs when they clash at UFC 226.
The two champions, heavyweight and light heavyweight, are set to meet on July 7, after coaching a series of The Ultimate Fighter opposite one and other. But while the show may have made its name and featured harsh rivalries between participants, Cormier and Miocic's relationship is far from that. Instead, the two are remarkably amicable, with Cormier even ringing Miocic prior to accepting the bout so as the pair could negotiate better with the UFC.
"I do the TV thing so I got to go to Cleveland and spend a day with Stipe Miocic," Cormier said at the TUF 27 media day. "And I learned a lot about him, his character, who he is as a man, as a pillar of his community. And I was very happy to see what he is to the city of Cleveland. And when I got the call, I said, 'Hey you know, if they're going to say fight Stipe Miocic for x amount of dollars', I'm going to say no. But if they say, 'We want you to go up to heavyweight and fight Stipe Miocic for xxx amount of dollars?' Stipe's going to happen.
"And [Stipe] goes, 'I love you for that, because I was thinking the same thing. We got a chance to do something real special here, let's do it'. I was like, alright. In the background [of the call] I could hear his wife going, 'Yes DC! Yes!' … This is for competition. They don't all have to be bitter rivalries. This is for competition. A guy I respect, a guy I want to fight because he has the heavyweight title, and because I believe he'll bring the best out of me."
That being said, Cormier understands that he and Miocic are in a unique position. Fighters rarely have so much leverage against the promotion they fight for, especially both members of a main event slot. With golden belts around their waists, Cormier knew that he and the heavyweight champion could push a little harder than most other fighters get to do.
"We're both champions, right?" Cormier said. "We're both champions so we can do that. I don't know if a guy fighting on an undercard has the position to do that. Some guys don't really have the leverage to do that, and it doesn't usually work. It hardly ever works. But in this situation we got on the same page because we're both champions. We were like, 'We don't have to do this'. We can just stay in our divisions and fight other guys. If they want us to do this, they have to make it reasonable and make it good for us. And they did.
–
Comments
comments