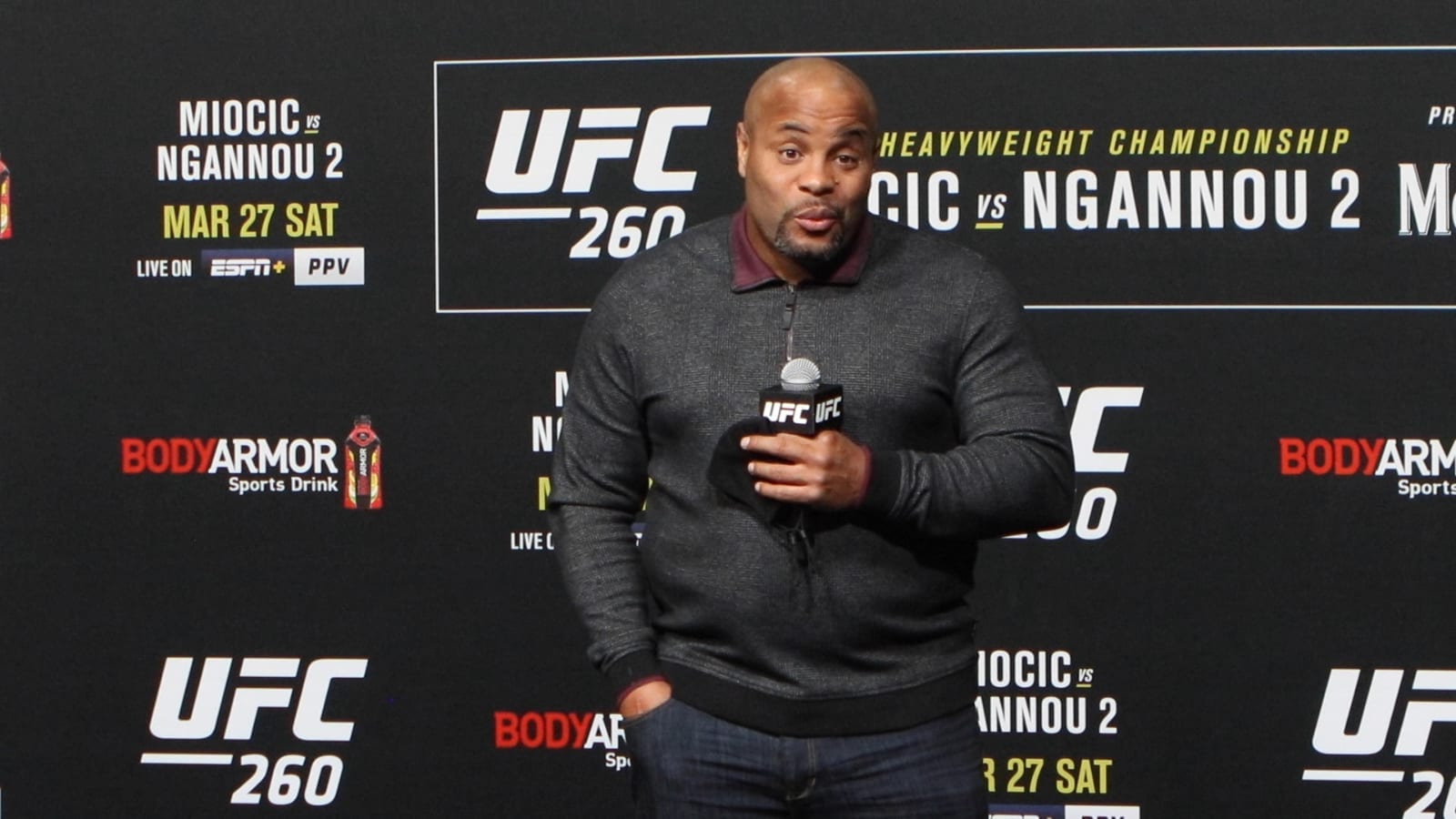 Daniel Cormier believes Francis Ngannou has the advantage in terms of setting for his rematch with Stipe Miocic — for the first part of the contest, at least.
Ngannou and Miocic meet tomorrow night for the UFC world heavyweight title, but unlike their first contest, the bout this time takes place in the smaller Octagon. In Cormier's mind, that adjustment will favour Ngannou in the early stages of the fight, but much like Miocic's first defense against the behemoth, should he survive early on, it all can go his way.
"I honestly believe it plays to Francis' benefit a little bit," Cormier said. "Early. It's a tale of two fights, man. Six minutes where the dangers extremely high. The danger is as daunting as anything you can ever think of. It's like being locked in the cage with a tiger. How long can you survive? That's what you have to do when you fight Francis. How long can Stipe survive to start imposing himself into the fight.
"Early, this small Octagon plays to Francis. Because when he starts to go downhill, terrifying sight. You saw it against Jairzinho Rozenstruik. It started off a bit slow, Francis made up his mind that he was just going to go, and when he did the fight was over five seconds later. There's just not that much room to run as a smaller guy.
"He has an atom bomb, right? He has the power," Cormier continued. "What would make Francis question if he could knock out a man? … Why would you not think that you can knock out Stipe? The reality is fight one, for Francis, is the anomaly. The norm is what happens to most people. let's see if he can find a way to stay within himself. I don't think he can, and honestly I don't think he should. I think he should try to blitz Stipe and really try to take him out of there. Because I don't know if he wins a fight over 25 minutes."
Comments
comments