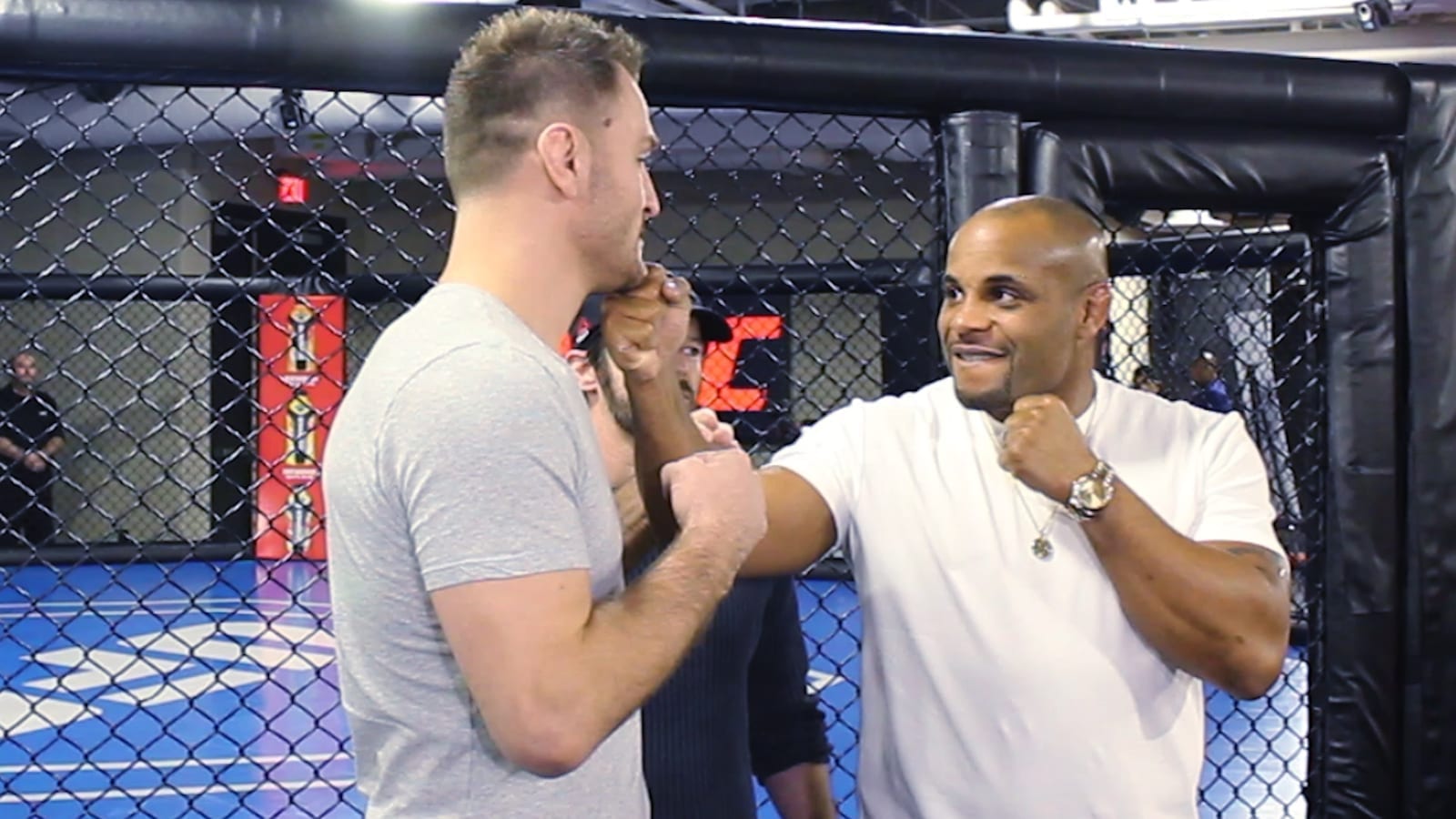 Daniel Cormier can understand and comprehend how he lost to Jon Jones. He's struggling to do the same with his defeat to Stipe Miocic.
Cormier lost his world heavyweight title to Miocic in a thrilling contest last year after Miocic turned the tide of Cormier's offence and dropped him with a body shot in the fourth round.
While Cormier is happy to give Miocic his dues as a human being, it seems the former champion can't quite rewatch the contest and think Miocic was the deserved winner on the night.
"I'm a better fighter than Stipe Miocic," Cormier said, speaking on his "DC & Helwani" podcast. "I respect him, I think he's a great guy, I think he's a great role model, but I'm better than him. I just want to go prove it. I should've never lost to him. That is going to be one of my greatest regrets.
"I lost to Jones, but he was better. Stipe Miocic is not better than me, and that's going to be something I regret for the rest of my life, is letting him get a victory over me. It should've never happened."
Miocic and Cormier have been linked to a trilogy fight for months, but Miocic has remained steadfast that the bout would take place on his time frame, as he recovers from an eye injury and as the coronavirus pandemic means his training has been disrupted.
For Cormier, who has made it clear his next bout will be his last, it's starting to get irritating.
"Sign the contract," Cormier said bluntly. "What are you doing?"
–
Comments
comments