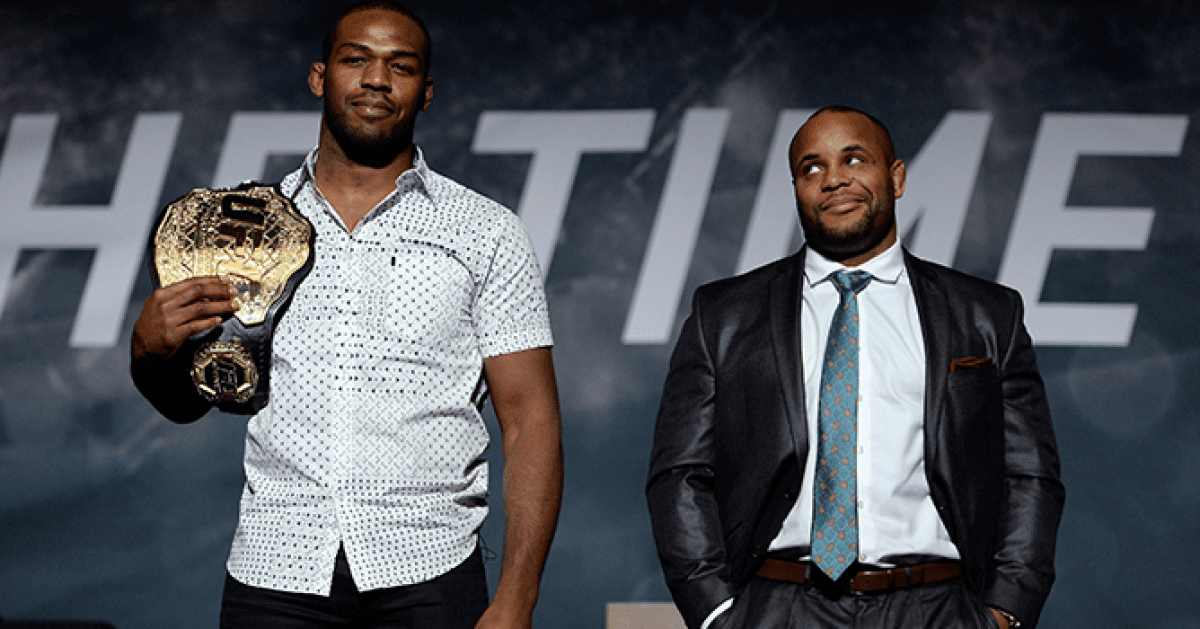 When Jon Jones said he wouldn't be interested in 'granting' Daniel Cormier a title fight at light heavyweight should he defeat Alexander Gustafsson, it wasn't too hard to predict Cormier's response.
Cormier, who currently holds the 205-pound title, looks set to have his belt taken and placed on the line at UFC 232, where Jones returns to the cage following his latest USADA scandal. According to Jones, he owns two wins over Cormier, meaning should he defeat Gustafsson, there's no need to fight Cormier for the belt again.
Naturally, Cormier was unimpressed.
"Seriously, giving me the shot?" Cormier said, post fight at UFC 232. "Here's the deal when it comes to Jones — it's hard for me to take anything seriously because you say 'I don't want to give you a shot, you don't deserve it, I beat you', said he knocked me out, which he did. You guys know I've always said he won the fight. He once put a video up of a little girl kicking a girl in the head and I said look, man, she set that kick up perfect but you were on steroids, dog. You can't use that.
"I'm sure USADA said whatever but you still had steroids in your system. It does not matter. You cannot be on steroids in no way, shape or form. That's not fair. So for him to say 'I don't think he deserves a title shot' or 'I'm not going to grant him' —- who are you to grant me anything?"
According to the double champion, Jones' consistent controversies mean Jones has no right to return to action and take command of anything.
"I'm the guy that's been here this whole time. Three years I've been the light heavyweight champion because this dude can't stay out of trouble," Cormier said. "That dude actually got in so much shit that they just said 'hey DC you can have the belt back' last year after he knocked me out. Seriously. How crazy must the guy that won be for them to go 'you can just have this back'. Seriously cause we know with you that s–t is safe in San Jose. With you it's safe, with this dude, we don't know what he's going to do. So they just gave it back.
"Think about it — him and Alexander [Gustafsson] are fighting for what belt? What's it called? Interim. No, what's it called? Vacant. So why wouldn't Volkan and I fought for the vacant light heavyweight title? Guy got stripped just like I'm getting stripped. Why wouldn't I have fought for a vacant title? Because they know with me it's safe. I'm not sure if he wins in December and gets in trouble again they don't go 'hey DC you want this thing back?'. Seriously."
Comments
comments