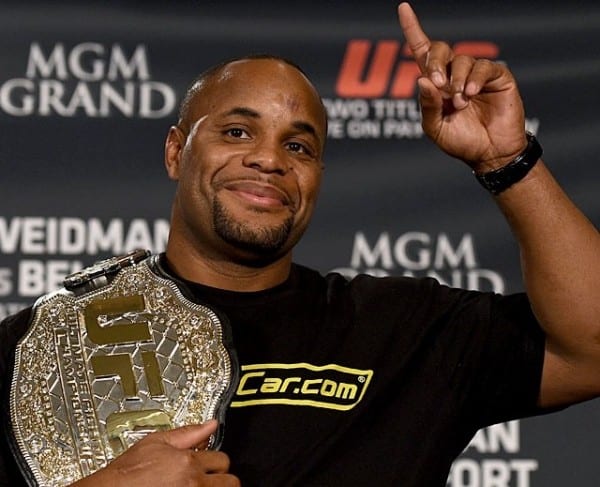 Daniel Cormier did it, and boy how.
At UFC 226, Daniel Cormier knocked out Stipe Miocic — the man with the most UFC heavyweight title defenses in history — in the very first round. By doing so, he became the new heavyweight champion, while still holding the UFC light heavyweight title. As such, he is the second man in history to hold two UFC titles simultaneously.
But while that might be a stunning happening in itself, immediately post-fight things took an even further turn into crazy.
Cormier took the microphone from Joe Rogan, and issued a call out to a ringside Brock Lesnar. Lesnar immediately came into the Octagon, and shoved Cormier backwards. The two started issuing insults towards each other, with Cormier telling the former UFC heavyweight champion, 'push me now, go to sleep later'.
That just happened! @DC_MMA & @BrockLesnar come face-to-face at #UFC226! pic.twitter.com/JZgLC6goC2

— UFC Canada (@UFC_CA) July 8, 2018
Lesnar himself then took the microphone, insulted the UFC heavyweight division, and told Cormier he was 'coming for you, motherfucker'.
It had been rumoured Lesnar was an option to face the winner, and that he would be ringside tonight. It seems those rumours were correct.
Comments
comments