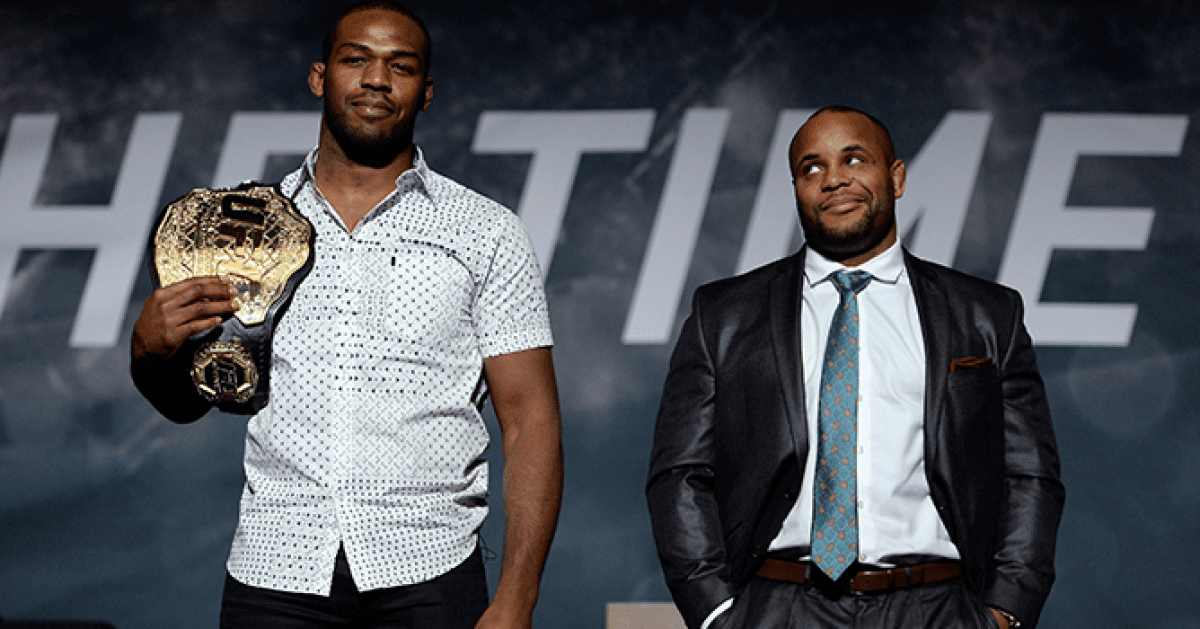 When Jon Jones fired shots at UFC light heavyweight champion Daniel Cormier a few days ago, most could be forgiven to expect the latest back and forth between the two longtime, embittered rivals.
After the UFC released a video of Cormier stating a win over heavyweight champion Stipe Miocic could put him in the conversation for the greatest of all time, Jones took to his social media to voice his disgust at the idea.
If he's in the conversation does that make me the motherfucking man? https://t.co/cEnNRayEus

— Jon Bones Jones (@JonnyBones) June 20, 2018
"If he's in the conversation does that make me the motherfucking man?" Jones wrote.
But when asked about Jones' comments during an interview with CBS, instead of firing back, Cormier elected to ignore the sentiment. According to him, Jones' latest scandal involving another failed drugs test means the former champion no longer gets a say on the light heavyweight division.
"None. [Jones] doesn't have a platform and I refuse to give him a platform," Cormier said. "He's a nobody. He has been suspended again. He's mired in controversy for drug abuse. Your issues are tied to steroids, performance enhancers. You don't get a platform when you're like that. It's like me glorifying Lance Armstrong."
Jones and Cormier have fought twice, with Jones emerging victorious both times. Because of that, Cormier's own story and success in MMA appears to have been completely tied to that of Jones' journey. Despite that pervasive attitude being found amongst areas of the MMA community, Cormier himself has found a mental belief that he no longer has anything to prove with Jones.
"[Jones] won the fight but, hey, since USADA has gotten involved with the UFC, he only fought one time," Cormier said. "He has had four fights scheduled. So he fought Ovince [St-Preux] and he fought me but that second one was a no contest. The Ovince fight was the only time he fought and there was no controversy surrounding it. So I'm pretty sure there was some dirty stuff going on [in our first fight]. That's why the test results were all jacked up in December.
"This whole Jon Jones thing has been marred in controversy and never on my behalf. So I can't let that dictate how I approach my career in any way, shape or form. I didn't do those bad things. I didn't do steroids. I didn't get taken out of a fight for steroid abuse once and test positive for steroids a second time. I didn't get, before the first fight, having rinky-dinky tests to start. There are so many reasons why I shouldn't be tied to him anymore and I've gotten back to the point now where it doesn't affect me."
Comments
comments