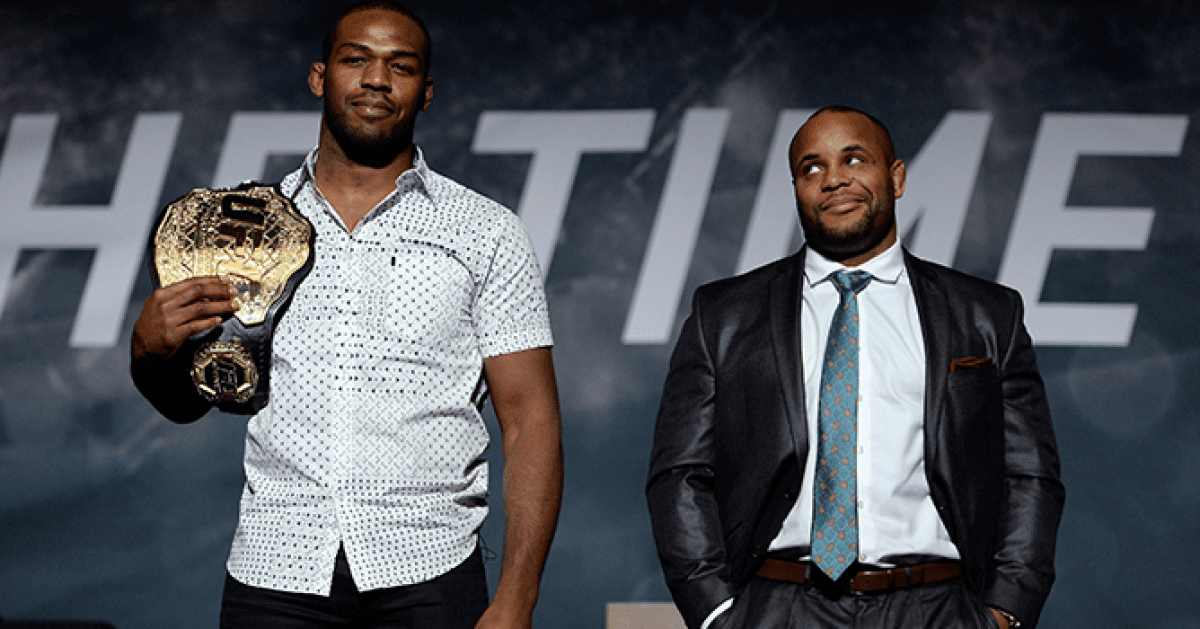 Daniel Cormier has been waiting for his rematch against his arch-rival Jon Jones ever since he walked out of the Octagon defeated back at UFC 182.
Injuries and scandal have repeatedly stopped that opportunity from taking place.
Now though, as Jones is set to come back to the Octagon from his latest hiatus, there are talks of the two meeting at UFC 214 in Anaheim, California on July 29. But, while the fight certainly seems to be targeted by the UFC, there have been mutterings that the returning Jones would rather face a lower ranked opponent in a tune up fight so as to shake off any ring rust.
Cormier is done waiting.
"Take the fight with me, Jon Jones," Cormier said. "There's no tune up fights in the UFC. If you're a guy that has dominated the division as he has, why not come back and try to get your title? Come meet your boy, D.C., come get this money. Let's get money together and give the people in Anaheim a show. No tune up for Jon Jones. He gets to come and get beat by me this time.
"We're fighting right now or he doesn't get to fight me. It's my rules, I'm the champ now."
The appeal of a tune up fight for Jones seems clear. In his last fight — another one that came on the back of a prolonged length of time away — he got past fellow light heavyweight Ovince St-Preux, but many felt he looked subpar in relation to his old amazing performances.
But, in light of a failed USADA test last year, Cormier believes that in actuality, that performance is indictive of something else.
"The person that we saw against Ovince Saint-Preux is the new USADA regulated Jon Jones," Cormier said. "He's always going to look like that. Yes, I will beat him up on July 29.
"I'm the champ now. He plays by my rules."
Comments
comments