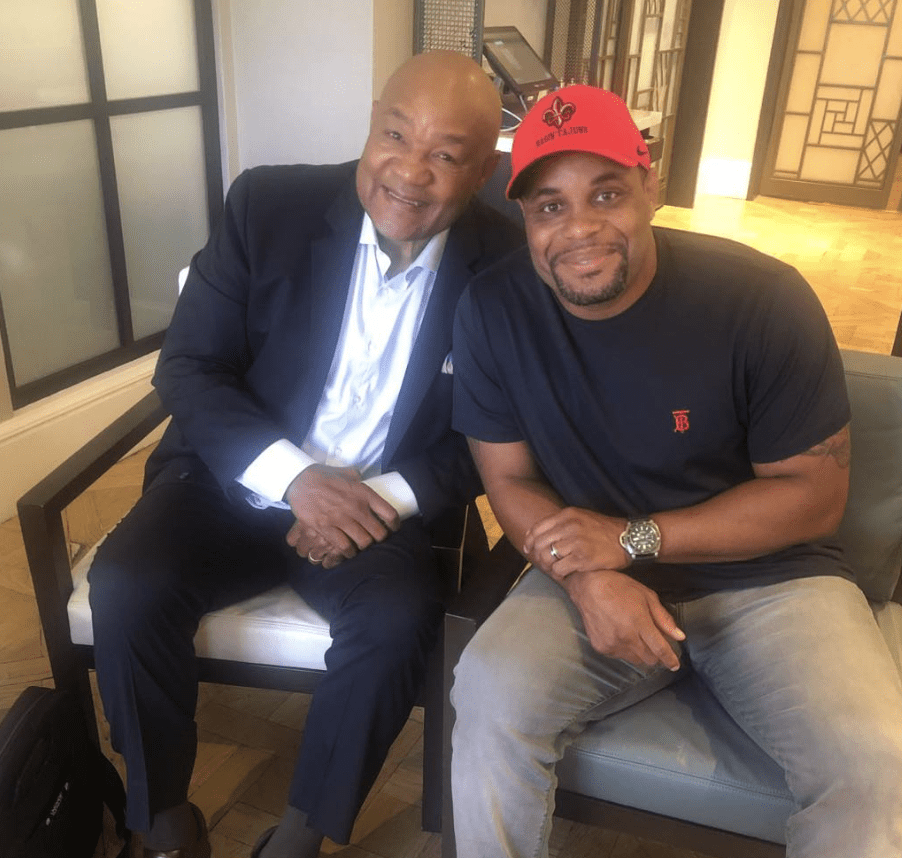 Daniel Cormier could be one of the best heavyweights to ever compete in the sport of mixed martial arts, and it seems before it's all over he wants to work with someone of equal stock.
Cormier, who was last seen in a losing effort of his world heavyweight title to rival Stipe Miocic, says he's bringing in boxing legend George Foreman as he prepares for a rematch. It's more than likely the last time we'll see Cormier compete in the sport, as he's pledged to retire as soon as the final bell sounds.
It's the third fight between the two MMA stars, and the rubber match, with both owning a victory over the other. In their second fight in August, Cormier was ahead on the scorecards before a fourth round adjustment from Miocic saw the champion dropped and finished.
If their third bout is as equally competitive, it could be the bow on MMA's first epic heavyweight trilogy.
Where Foreman will play a factor in Cormier's preparation is unknown, but the two heavyweights met recently to discuss the matter, before Cormier went public on social media with the deal.
"Was really great to meet you champ, I am very excited to have you a part of my journey to the heavyweight championship," Cormier wrote. "I'm excited to meet all the kids at the Houston youth center, and learn from one of the best. If anyone knows about becoming world champ as a older man you do champ. That performance motivated me to be a combat athlete, it's a dream come true to have you as a friend and mentor. See you as soon as we get a date Big George! Such a beautiful human being."
–
Comments
comments