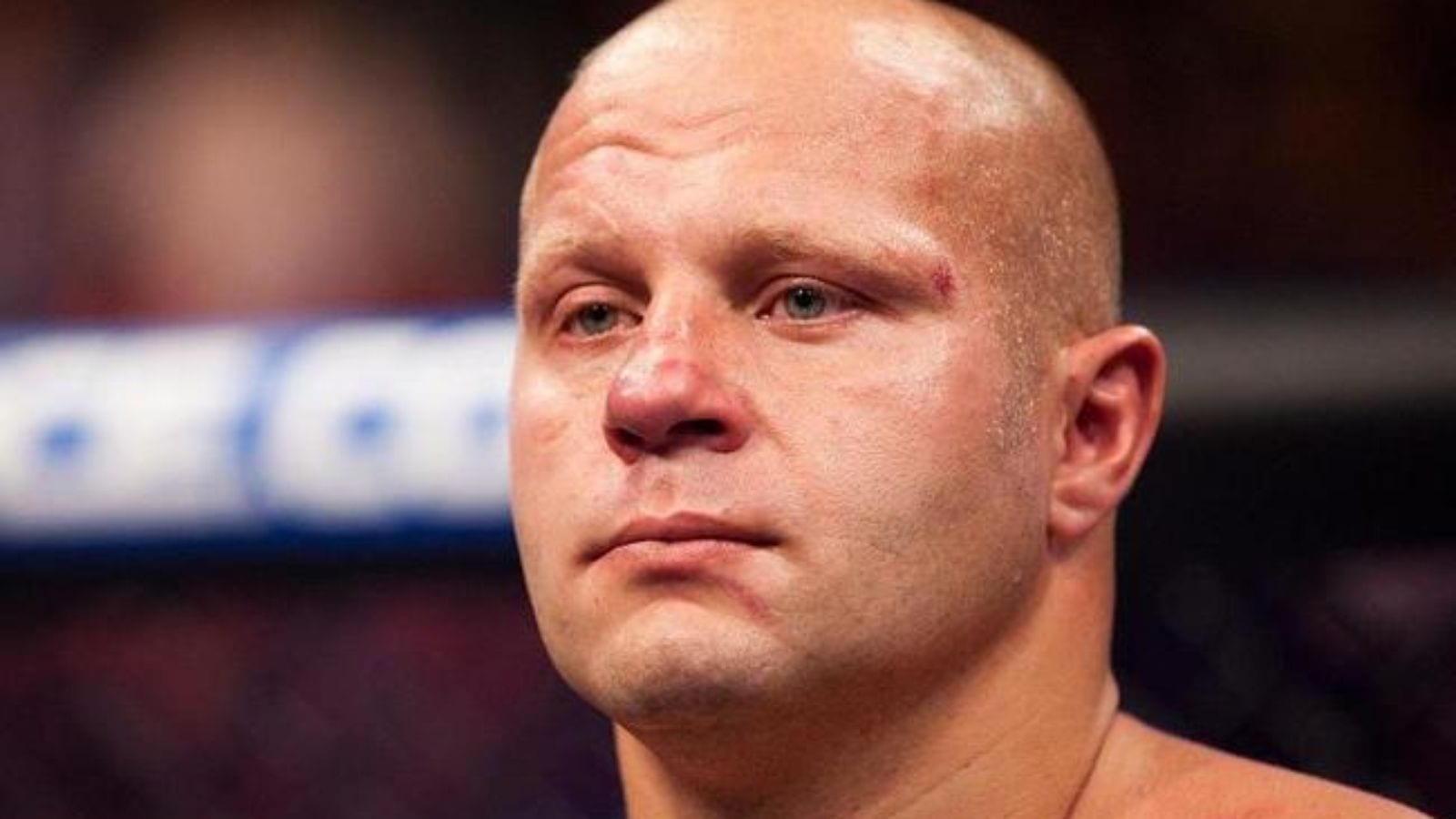 Ask most for their pick for the greatest heavyweight mixed martial arts fighter in history and odds are that you will be met with one answer: Fedor Emelianenko.
The Russian great ran roughshod through the PRIDE heavyweight division between 2002 and 2006 in what was perhaps the most impressive sequence of performances in the weight division's history, in any promotion. After essentially being undefeated through his first 33 fights (his sole loss was a technicality in a one-day tournament), he was finally defeated in 2010 by Fabricio Werdum in Strikeforce — after talks to join the UFC hit the rocks.
But had 'The Last Emperor' signed a UFC deal in 2009 instead of opting for Scott Coker's Strikeforce, former UFC heavyweight champion Daniel Cormier doesn't think he would have amounted to much.
"We're talking a window of 2009-11," Cormier said on his Debate DC show, via MMA Fighting. "(That's) where the UFC dealt with Fedor or at least tried to make something happen. The UFC was interested for a long time, until he went to Bellator and then obviously he's off limits. But all the time, Fedor kind of flew around, fighting in organisations, things can still be done.
"Versus Brock Lesnar, I'll give you that. I think he beats Brock Lesnar. But outside of that, I don't think Fedor competes very well in the UFC. I think that, honestly, Fedor not going to the UFC allowed for the intrigue to stay, but the reality of the situation is he would not have done well against those guys like JDS (Junior dos Santos), he wasn't beating Cain Velasquez, he would have struggled with guys like Cheick Kongo. He was not beating those guys that were at the top of the UFC at that time. I'm certain of it.
"I know you're gonna say, ' Well he beat this guy, he beat (Antonio Rodrigo) Nogueira and he beat Frank Mir.' For as great as he is, he would have been, at that time in the sport, average at best. I'm telling you. Fedor Emelianenko in the UFC between 2009-11, average at best."
Fedor's run during those aforementioned years also saw him lose to both Dan Henderson and Antonio 'Bigfoot' Silva and that is likely the form that Cormier is referring to here, but one suspects that had the PRIDE era Emelianenko singed up to the UFC the situation may well have been different.
For now, all we have is fantasy matchmaking.
Emelianenko returns to the Bellator cage on Friday night where he takes on American Tim Johnson.
Comments
comments