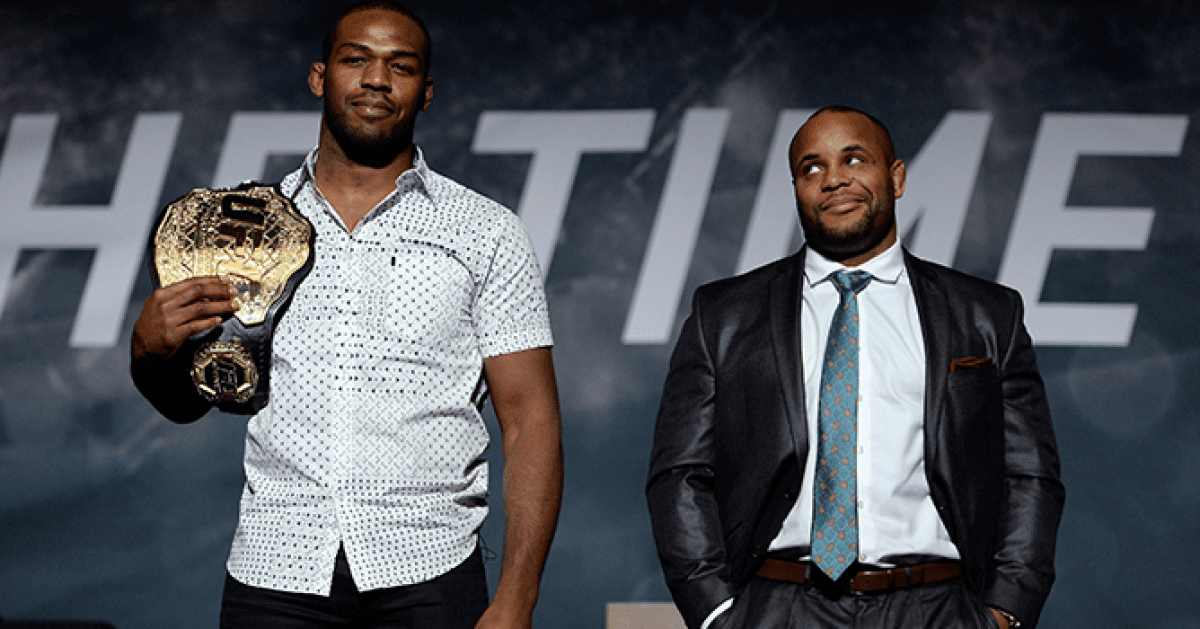 One of the longest and most bitter rivalries in UFC history will be renewed later this month at UFC 214 when Daniel Cormier and Jon Jones face each other in a potentially incendiary clash for the promotion's light heavyweight championship.
It is almost a year to the day since Jones was removed from the scheduled UFC 200 main event opposite Cormier after a USADA doping violation stemming from a drug test the previous month. The crumbling of the bout on one of the UFC's most high profile cards in their history was a blow for the UFC, so much so that Dana White stated on several occasions in the following months that Jones could no longer be trusted to headline a card.
Though that stance has obviously since softened, Cormier confirmed to Ariel Helwani on The MMA Hour that White was pushing for him to defend his title against England's Jimi Manuwa in July rather than a title defense against Jones, the only man to ever beat him, in what is without doubt the biggest bout that can be made at 205-pounds currently.
"They offered me the Manuwa fight for July 29 in Anaheim," Cormier said. "
"A week after I fought 'Rumble' [Johnson], Dana called me. I was on my way to Kansas City, and Manuwa was in his office and he goes, 'you versus Manuwa in Anaheim,' and I said, 'well, eh,' and he said, 'what's wrong,' and I go, 'it needs to be Jones, make it happen.'
"And I badgered him and I badgered him, and I go, 'tell me he's ready to go,' and he's like, 'I'm talking to him.' So I go, 'tell me he's going to do it,' and he goes, 'well, I'm talking to him, we're going get this figured out. And after about a week of me just badgering him, Dana goes, 'DC calm down, I'm working on it.' And finally it was Jones.
"Rumble Johnson, it was like, 'is he really going to do it this time, can he get one on me and knock me out?' So that's the stuff that gets my juices going. Can Jon Jones do what he did last time and beat me again?
'That's what get my juices going, or otherwise I'll just do TV, you know?
H-T Metro
Comments
comments