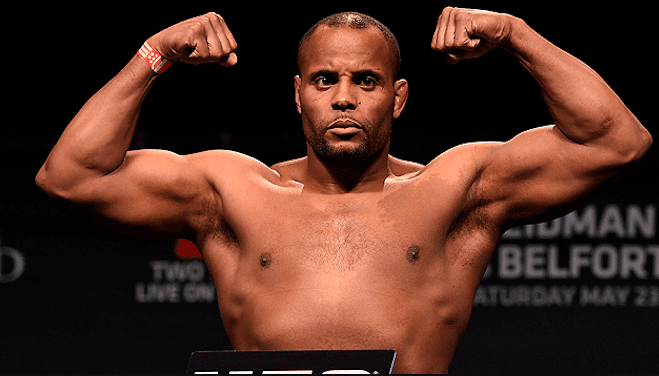 It's been mentioned time and time again that Daniel Cormier is one of the classiest men in mixed martial arts. In the wake of his rival Jon Jones' most recent steroid scandal, however, Cormier has reinforced the notion that he might be one of the nicest men in the sport.
With the UFC's recent stripping of Jones' title, and subsequent awarding the belt back to Cormier, Jones' reputation is probably the lowest its ever been. Despite that, Cormier has taken to his social media to request his fans not pile on Jones and mock the former champions current situation.
"Life can be such a roller coaster. I think sometimes you have to just take a moment and breathe it in," Cormier posted to his Instagram. "You never know what's gonna come your way. You try and handle it the best way you can. One thing that has been amazing is the support from you the fans. I have never felt so much love. It's crazy because this all happened when I lost.
"Guys now I call upon you to take a breathe, lay off of Jones. Let him and his team figure out what's going on and what happened. I was down and some may have kicked me but the majority of you showed compassion and love. After the fight Jones showed compassion, regardless of what has happened as humans we must show compassion.
"Jon is not on this ride alone, remember this man has a family. Let's respect that. You don't show [your] support for me by hurting others. Again I thank you for ur unbelievable support and I trust that you guys will come [through] again."
For now at least Cormier is going forward as champion, and will likely defend the belt early next year. In the background, Jones will — once again — attempt to clear his name.
Comments
comments