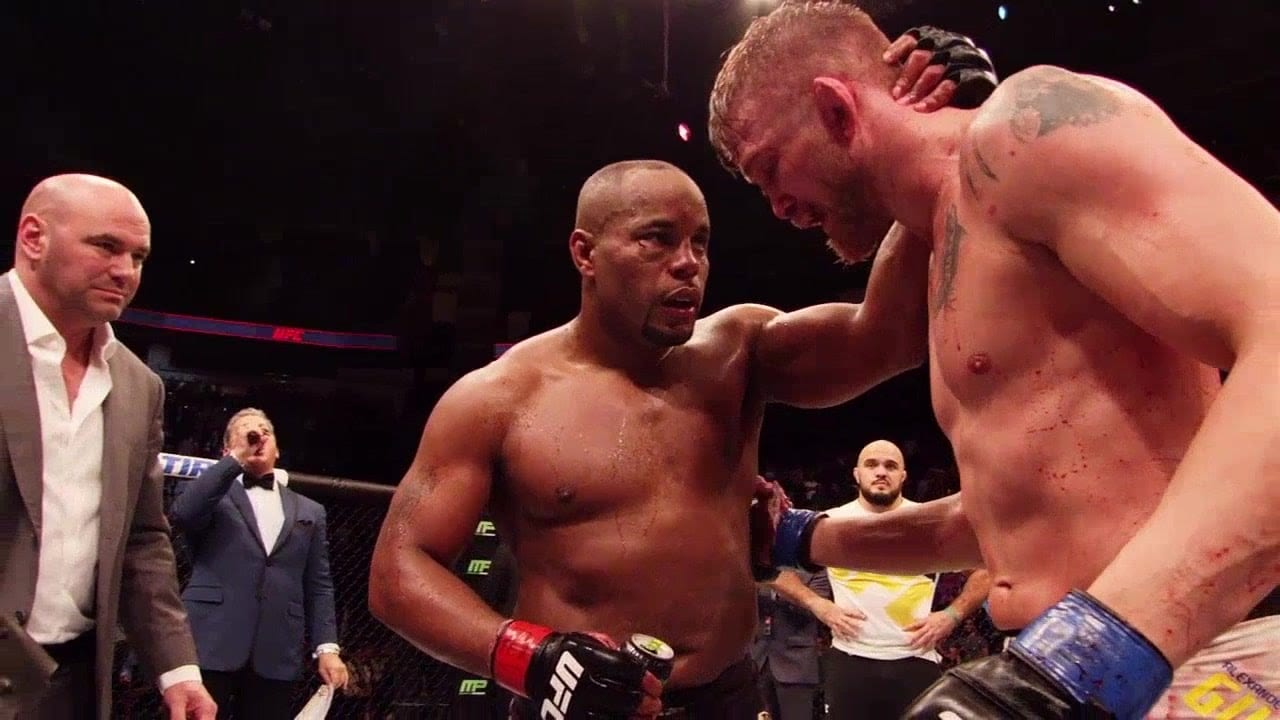 Alexander Gustafsson's desire for a rematch with Daniel Cormier and another shot at the UFC light heavyweight title appear to has gone too far — at least, in the eyes of the champion Cormier himself.
First, a moment to recap. Earlier today, Anthony Smith demolished Mauricio 'Shogun' Rua at UFC Hamberg, and called out Gustafsson for UFC 227, an event Gustafsson was scheduled for, but without an opponent. Shortly after that callout, reports broke (first from John Morgan) that Gustafsson had withdrawn from the card due to a 'minor injury', and would no longer be competing in Los Angeles in two weeks. Following that, Gustafsson's management released a statement to ESPN, saying that Gustafsson would return to action soon, and didn't "care who the opponent is. But whomever [Gustafsson faces] it should be for the meaningful result of the UFC title."
While the Swede was apparently ruled off the event on Friday, the sudden announcement of his injury in conjunction with Smith's callout rubbed fans the wrong way. It also has apparently irritated the UFC light heavyweight champion.
Cormier took to social media following the news of Gustafsson's injury, and slammed the contender, with whom he's had a prolonged back and forth over the past few months as Gustafsson has repeatedly called for Cormier to face him, or vacate the 205-pound title. That, Cormier said today, will not happen.
"Dear Alex, I don't know what happened to you going back to the Rockhold situation," Cormier penned in an open letter. "You have always been a stand up guy but your behavior changed. From calling a guy out the day after he got knocked out, to now offering to fight me knowing I have a broken hand, after Volkan couldn't go. Now you've turned down Jan, turned down Khalil all while calling for a heavyweight title fight. Now, moments after Anthony Smith does his work like an animal you decide you're hurt.
"Man, I respect you as a fighter. I will always be grateful for October 2015, but you and I won't share the octagon again. I am disappointed in who you've become. You are so entitled, man, I can't deal with delusional people. Good luck recovering. Our time has passed. See you from the commentary table. DC."
October 2015 we fought. Since that fight I've fought ANDERSON, rumble , Jones, volkan and stipe. He's fought Jan and Glover. Come on man. What the hell https://t.co/UPvFDcCTuu

— Daniel Cormier (@dc_mma) July 23, 2018
—
Comments
comments