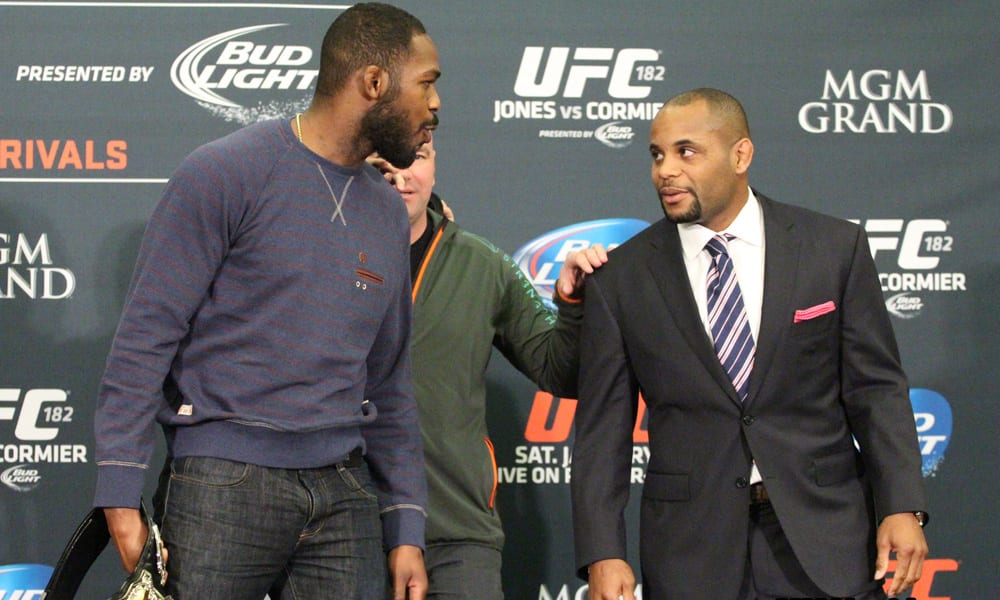 Daniel Cormier believes Jon Jones is sincere with his recent announcement he will vacate the light heavyweight title as his relationship with UFC president Dana White continues to suffer.
Jones and White have been in a public war of words after Jones wanted an increase in pay to fight Francis Ngannou. White claims Jones demanded a huge amount of money, while Jones states he never even reached that point before the UFC stopped talks.
In Cormier's mind, Jones time spent in the past under suspension has taught the champion there is more to life than holding a world title, and because of that, he could well walk away from the sport.
"I believe that he is more serious about walking away because in all those times that he was suspended and hurt and all that other stuff, gone, he kind of learned how to live without that belt," Cormier said, speaking on his Helwani & DC podcast. "For a long time he held the belt, but when he beat me the first time, for so long that when he lost that belt, he probably thought his world was ending.
"But then he was gone for two years, and life probably didn't seem all that different. So he's probably looking at life right now and understanding that, 'If I walk away from this belt, is my life really going to change all that much?' And I think that gives him comfort in being able to say things that he's saying. So, to a degree, I do believe he's serious."
–
Comments
comments