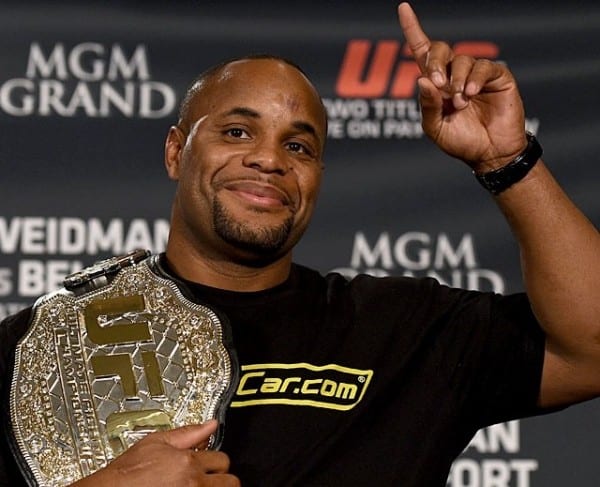 When Daniel Cormier knocked out Stipe Miocic at UFC 226, he set up a huge contest between himself and Brock Lesnar for sometime in the new year.
But while the amount of money brought in by that fight will no doubt be the biggest payday of Cormier's career, there has been a certain amount of backlash from fans and fighters who believe Lesnar's previous issues with USADA and banned substances should rule him out of immediate title contention upon his return.
Obviously, that's not something concerning the new heavyweight champion.
"Well I think he had a USADA exemption or something, I'm not exactly sure, but now he's having to be tested like every other athlete," Cormier said, speaking on the the Slip n' Dip Podcast. "He's got to be tested for six straight months and trust me, they will test you.
"I've been tested 32 times USADA came on board, 32 times, so he's going to get tested. If he's clean for six months then obviously he's not doing steroids so let's keep our fingers crossed."
With his win over Miocic and the claiming of a title at another weight, Cormier has entered into a conversation as to who is the greatest of all time. While it will always be a hypothetical debate, the mixed martial arts community has essentially whittled the candidates down to Jon Jones, Anderson Silva, Demetrious Johnson, Georges St-Pierre and Cormier (some would also include Russian icon Fedor Emelianenko).
According to Cormier, there are asterisks beside the first two that means Silva and Jones should no longer be eligible for such accolades.
"Demetrious, Georges St-Pierre, these guys have none of these bad things tied to their names and these are the guys I should share the conversation with," Cormier said. "I've never had any negatives and I've never had to go in front of any commission and explain why my test came up messed up. That's why I should be in the conversation because I've done things the correct way.
"I've been tested by USADA since 2001 and I've never once had anything come up. It's really not that hard to not test positive. Whether it be tainted supplements or anything else. You just don't cheat. Don't cheat and you don't fail the test. It's really not that hard."
—
Comments
comments