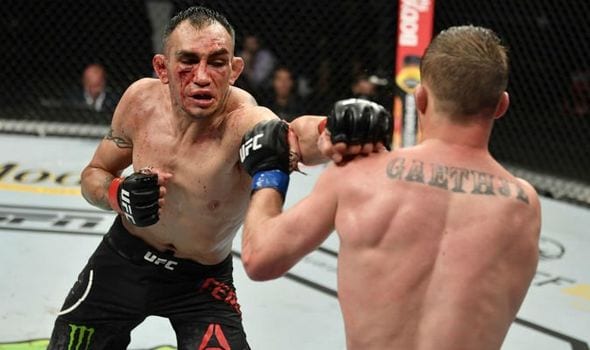 Say what you will about it, but the recently announced matchup between Tony Ferguson and Paddy Pimblett has got people talking.
The two fighters, one in the midst of a six-fight win streak and the other a six-fight losing streak, are set to meet at the UFC's year-end pay-per-view event in Las Vegas on December 16. A host of the sport's talking heads, Chael Sonnen and Michael Bisping included, have stated their belief that Ferguson, once the winner of 12 straight, will be no easy task for Pimblett — and this is stance agreed upon by Daniel Cormier.
"Imagine what happens if Tony Ferguson beats Paddy Pimblett," Cormier said on his YouTube channel, as noted by MMA Fighting. "He said before the last fight, I sat with him in the fighter meeting and Tony Ferguson said, 'It's going to be a fight right now, five more fights, I'm on the title.' So, it's not like he has lost that desire to fight. He has not lost the thought that he can be a world champion."
Cormier, himself a fighter who has reached the top of the mountain in two separate weight divisions, added that a fighter of Ferguson's stature often has one big performance left, even after being counted out by many or most.
"I'm gonna tell you this right now, and this is the saying as old as time, fellas. Every great champion has one more night in him. We saw it with George Foreman when he beat Michael Moorer. He did not belong in the ring with Michael Moorer. We have seen so many great fighters have one great night, where if you close your eyes and you squint enough, they remind you of that person that was on that run."
We fight out for for sure in about ten weeks' time.
Comments
comments