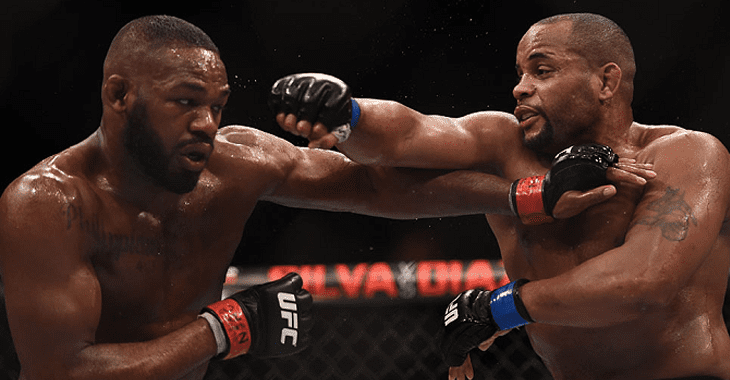 UFC president Dana White has often said if all of his employees matched Daniel Cormier's professionalism and attitude then his job would be a lot easier.
Today, however, it's starting to feel as if Cormier is regretting his own traits.
According to the UFC heavyweight and light heavyweight champion, the UFC are aiming to host a fight between his old rivals Jon Jones and Alexander Gustafsson for the 205-pound championship of the world — meaning Cormier would have his world title taken from him as he prepares for a heavyweight fight with Brock Lesnar next year.
"I imagine they're going to take that belt," Cormier said, speaking on the Ariel Helwani MMA show. "Because I am scheduled to fight Brock [Lesnar]. I can't fight at 205 first, so I'm pretty sure that they will take that title."
Jones has just been given a suspension for his latest drug controversy, but due to it's backdated nature, he'll be able to fight at the end of the month. After seeing Jones being repeatedly in trouble, and yet still being awarded opportunities, Cormier is starting to get tired of being the good guy.
"You just kind of question your approach to everything, you know?" Cormier said. "You kind of wonder if trying to maintain a level of professionalism and a certain type of life is ideal, because it does not seem as though it will have benefited in this circumstance.""Everybody knows how I feel about Jon Jones," Cormier said. "It's been tense, to say the least, with my interaction with the company if indeed they offer a title fight to him. I have to maintain a sense of professionalism."
Still, he says, he can't deny the rivalry with Jones is still brewing and still burns strong.
"I can't turn this off," Cormier said. ""It's what makes me uniquely me: my competitiveness and my desire to fight and compete against the best in the world. He's just a cheater. And ultimately that fault — that he's a cheater — does not deter me from wanting to compete against him again."
Comments
comments