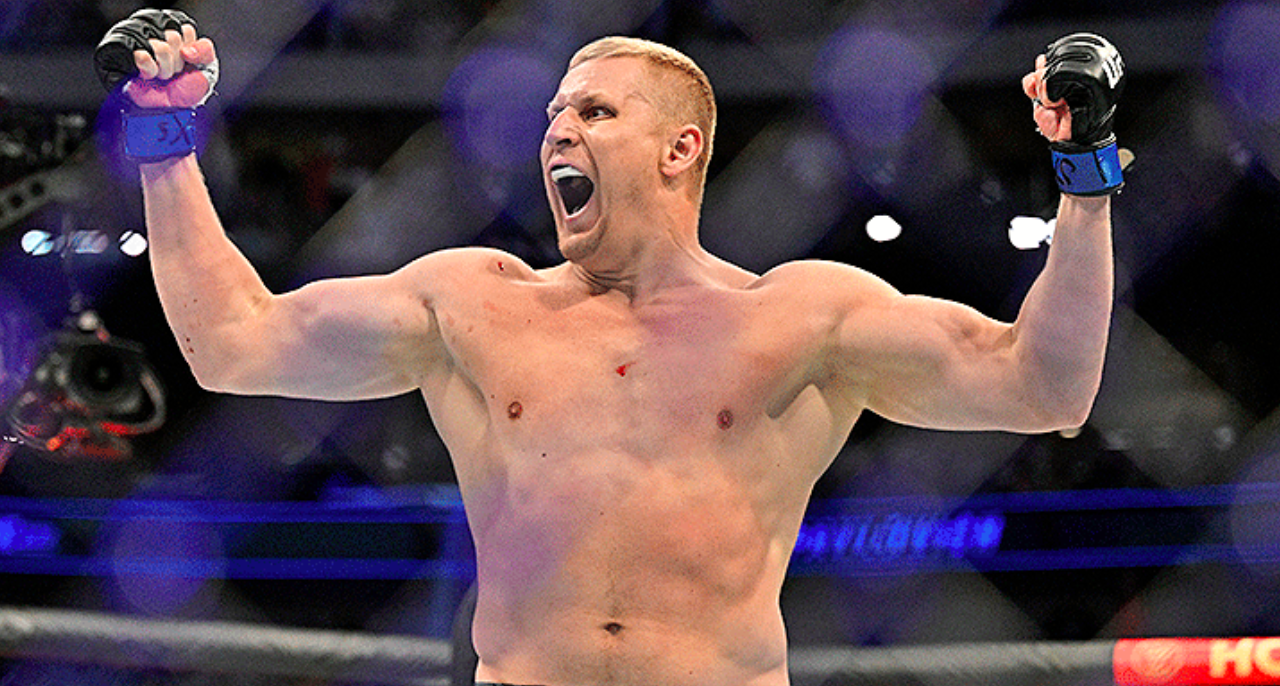 Former UFC two-division champion Daniel Cormier knows exactly what it takes to work towards a world title — but sometimes, he says, there are different paths to take to get there.
Cormier, 44, retired soon after his final fight in the UFC cage against Stipe Miocic in August 2020 having risen to the top of two different weight divisions. But his first world title win at light heavyweight came after Jon Jones — against whom he couldn't beat in two fights — relinquished the title for reasons outside of the cage. Now, while Cormier taking advantage of Jones' absence doesn't diminish one bit the fact that he should have been regarded as the best 205-pound fighter in the world as Jones has effectively disqualified himself from competition, his path to the title illustrated that sometimes the route to a championship doesn't take the expected path.
This is, somewhat at least, what Cormier has prescribed for the Russian knockout artist Sergei Pavlovich who extended his streak of first-round knockout finishes to six last weekend with a win in Las Vegas over perennial contender Curtis Blaydes. And per 'DC', Pavlovich would be well-advised to nominate himself as a stand-in fighter for the upcoming heavyweight world title fight between Jon Jones and Stipe Miocic.
"[If I'm Pavlovich] I weigh in, and I sit there as an alternate," Cormier said on the DC & RC show, via MiddleEasy. "I don't know if I fight again because against Ciryl Gane, nobody knew, it but he was the alternate, so he sat there, made the weight, and then when Jon and Ciryl fought, he was just out, but he got paid some money. You don't wanna risk letting your money dry up, but you still get paid along the journey while you still may get an opportunity to fight the champion.
He added: "Here's the thing about those backup fighters. In most cases, especially at heavyweight, if he's scheduled to fight as a backup and Stipe and Jon are fighting, if Jones falls out, the fight will be off. If Miocic falls out then they will just slide him in, so he's not gonna fight Stipe for the belt. He would fight Jones for the belt, so he could prepare as if he's getting ready to fight Jon Jones and have himself ready to fight him in case he gets the call."
Comments
comments