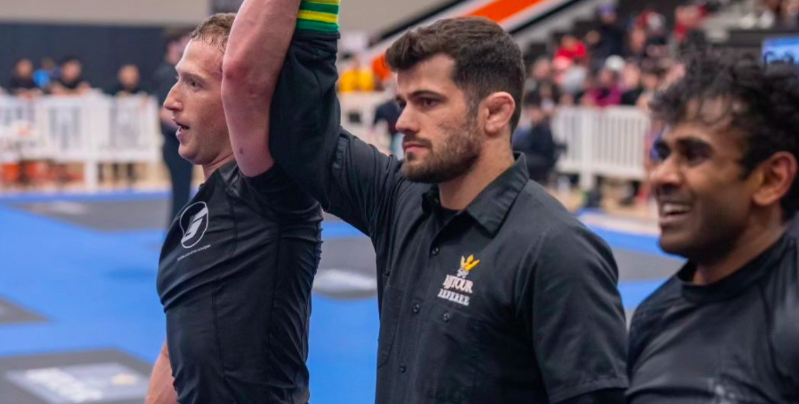 For much of its existence, combat sports have mostly been a blue collar endeavour. 
Of course, various examples of mega-rich fighters can disprove this suggestion but for the most part boxing and mixed martial arts has predominantly featured athletes pursuing wealth rather than those who already have it. But given the recent back-and-forth online between Meta CEO Mark Zuckerbeg and Tesla, SpaceX and Twitter honcho Elon Musk, the prospect of the first-ever 'Billionaire vs. Billionaire' fight actually looks like a possibility.
And of course, Dana White is licking his lips.
"Zuckerberg takes this very serious, man," said White during an appearance on The Pat McAfee Show, as noted by MMA Fighting. "He's very into this sport, he trains and has been training for years. Now he's starting to compete in jiu-jitsu tournaments and the talks that I've had with Elon, Elon trained in martial arts, too. He's done jiu-jitsu and he says, 'Listen, I grew up in South Africa, I've been in a lot of fights. It's not like I haven't fought before.'
"You look at these two tech guys and nobody thinks that they can fight but they want to, it's real, and we'll see how this thing ends up. You know me, I'm working on it. I think that this will be the biggest fight in the history of the world and I think it will set a record that will never be broken if it happened. I like putting on fights that people want to see like this."
Now, it remains to be seen exactly to what extent Elon Musk's South African street-fighting experience would translate to the Octagon but at least Mark Zuckerberg has made moves to train in some of the facets of mixed martial arts. But as we learned with CM Punk, it takes a lot more than a consistent training regimen for a (relatively) unathletic man in his late 30's to compete in the cage.
Musk, meanwhile, is 51 and would be the oldest fighter ever to compete in a bout promoted by White.
But even if it likely wouldn't be a showcase for high-level talent, White says there is still money to be made.
"If you're gonna charge $100 for something, which would probably be the price for this thing, and these guys would raise possibly hundreds of millions of dollars for charity, you want to put on an entertaining card," he said. "At least when people stay home on Saturday night and turn the TV off, they're like, 'Hey, well, we saw some great fights anyway.'
"This is the type of crossover fight that people who traditionally don't watch fights, women, older women, younger women, you name it, everybody that could care less about a fight, this crosses over to everyone."
Comments
comments