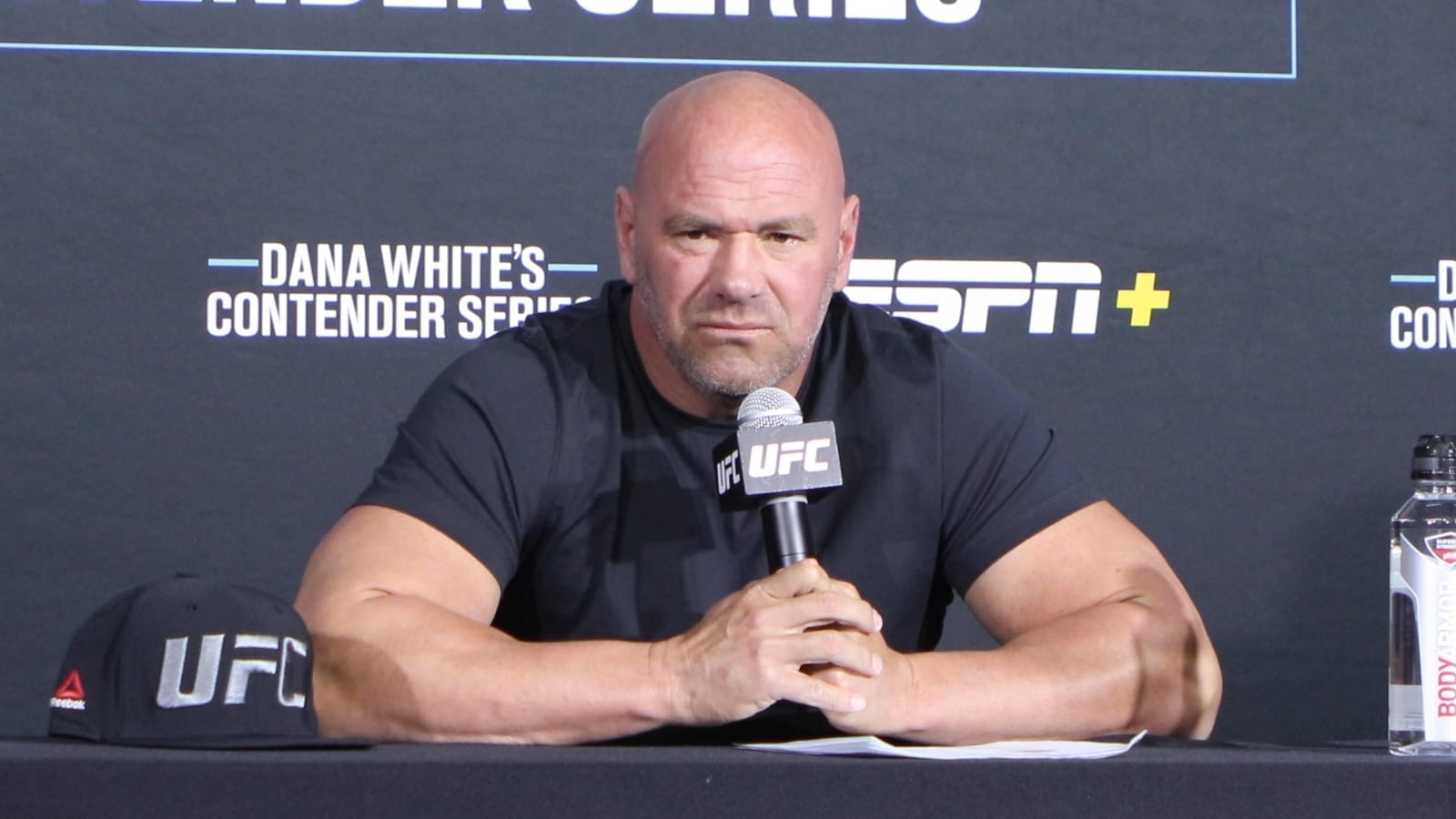 Dana White has been central to the growth of mixed martial arts over the last three decades or so.
Slowly but surely, MMA emerged from the shadows to — as White predicted several times over — becoming a mainstream sport in the United States and beyond, but one factor which has eluded the sport has been its acceptance (or lack thereof) by the International Olympic Council (IOC).
Several of the building blocks which comprise mixed martial arts are contained within the Olympics but despite a growing amateur scene orchestrated by the International Mixed Martial Arts Federation (IMMAF) and others, it remains on the outside looking in when it comes to Olympic recognition.
But White says that if the Olympics are looking to engage a new audience, there is really only one way to do that.
"I think it should be an Olympic sport already," White said this week ahead of UFC 275 in Singapore.
"It's not my job. It's not what I'm looking to do. I'm not pushing to turn this thing into an Olympic sport. I agree with whoever said that, yes. And not to mention the fact that one of the big problems the Olympics is having right now, is viewership. You want viewers? Put MMA in the Olympics."
Karate, judo, wrestling, and boxing are all currently included in the Olympics, with the likes of sambo, kickboxing, and muay thai all set to follow suit.
IMMAF did secure WADA status earlier this year which should greatly assist any moves to petition the IOC but current estimates suggest that the earliest MMA could be admitted to the Olympics might be 2028.
Comments
comments