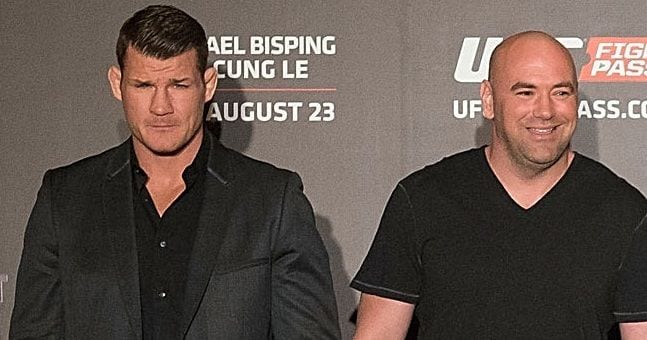 It's not always the case that a boss will take their employees back in cases where there are allegations of physical violence — but then, not all bosses are like Dana White.
Yesterday, reports emerged that UFC middleweight champion Michael Bisping was being sued by 19-year old Antonio Georgakopoulos. Georgakopoulos filed a suit against Bisping after an alleged physical confrontation at a 24Fitness gym in California, where Bisping is supposed to have grabbed Georgakopoulos by the throat and threatened him.
The lawsuit details Georgakopoulos' accusations that he picked up Bisping's weights without asking, which caused the Brit to become enraged and label Georgakopoulos a "little punk," an "idiot" before asking of Georgakopoulos "you don't know who I am?" It's at that point, the suit states, Bisping grabbed Georgakopoulos by the throat.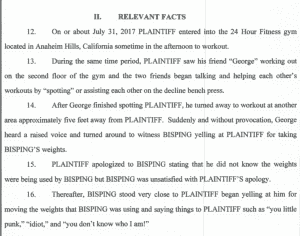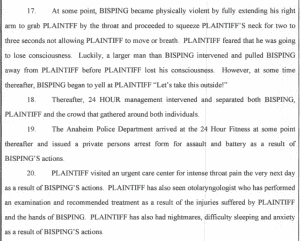 Regardless of the accusations, Dana White isn't too concerned — in fact, he's more upset at Georgakopoulos himself.
"I gotta talk to Bisping but I'm sure it's that typical pussy who opens his mouth at the fucking gym, then Bisping goes over and — I don't know what Bisping did to him, but you should have shut your fucking face in the first place," White said, speaking on the RQMS Podcast. "Fucking embarrassing. You're a clown. Guys like him are a fucking embarrassment.
"You got some meathead saying 'hey, that's my bench' and trying to act like a fucking tough guy in the gym. Yeah, he's such a tough guy he's suing Bisping now."
While the lawsuit continues in the background, fans and UFC brass alike will be hoping it doesn't play on Bisping's mind, with the biggest fight of his career taking next Saturday against Georges St-Pierre at Madison Square Garden.
Comments
comments