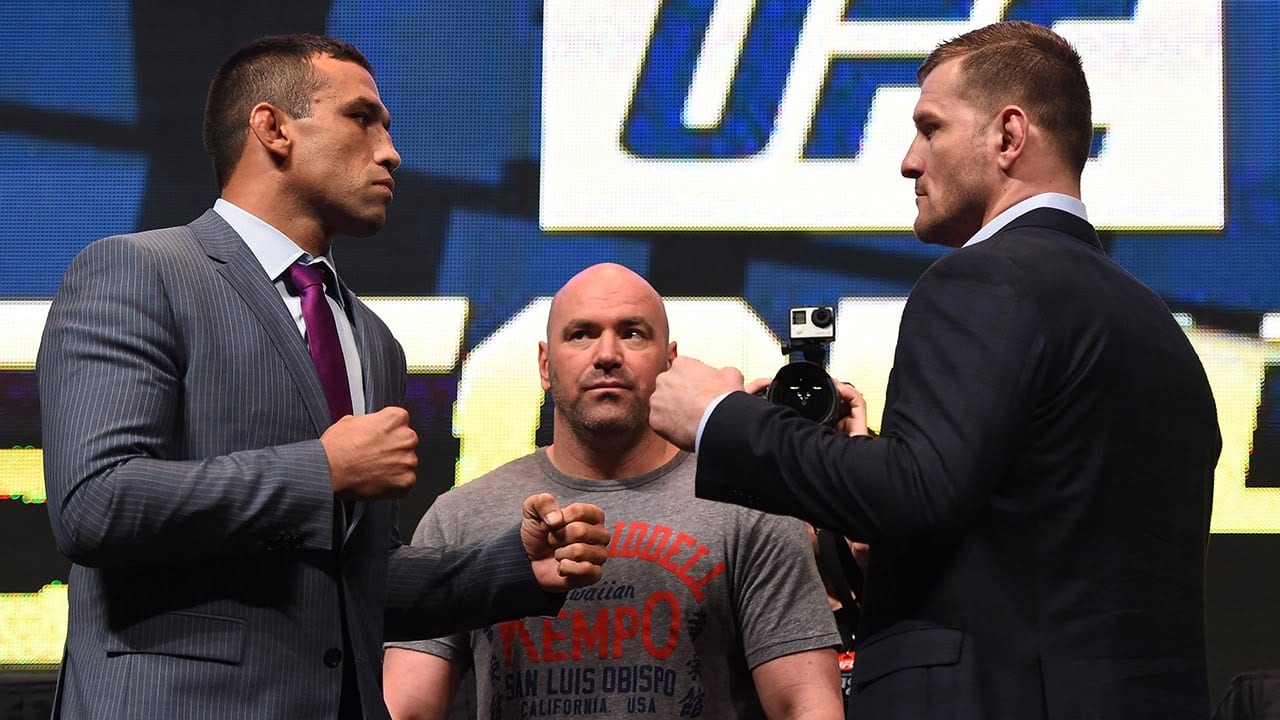 Throughout his tenure as UFC president, Dana White has had a number of public disputes and full on feuds with the athletes on his roster.
From Tito Ortiz and Randy Couture to Tyron Woodley and Demetrious Johnson, White has gone back and forth with plenty of big names in the world of mixed martial arts. However, for the countless amount of battles we've seen the president have in public, there's a number that the fans and media don't get to witness.
For instance, an apparent long running disagreement with former heavyweight champion Fabricio Werdum.
Speaking to media members on Tuesday, White revealed that he and the Brazilian had long been at odds, to the point where White refused to meet in person. Following an altercation Werdum had in Australia with Colby Covington, White has finally relented and will meet Werdum face to face to discuss their various contentions.
"Me and Werdum do not have a good relationship. At all," White said (via MMAJunkie). "At all. It's just a continued.. this is just what this guy does. He almost fights Tony Ferguson at the media luncheon — there's a laundry list of me and Werdum. And when I was driving here today, Werdum text me and said 'I wanna come out, I wanna meet, and I wanna sit down'.
"I haven't been willing to meet with him for a while now. And I text him back and said 'let's do it'. So me and Werdum are going to sit down and hug it out. … Believe me, I get it. I get that Colby disrespected Brazil and all the Brazilian people, and I know how Brazilian's get about that stuff. You just can't go around assaulting people. You can't do it. It's bad."
Comments
comments