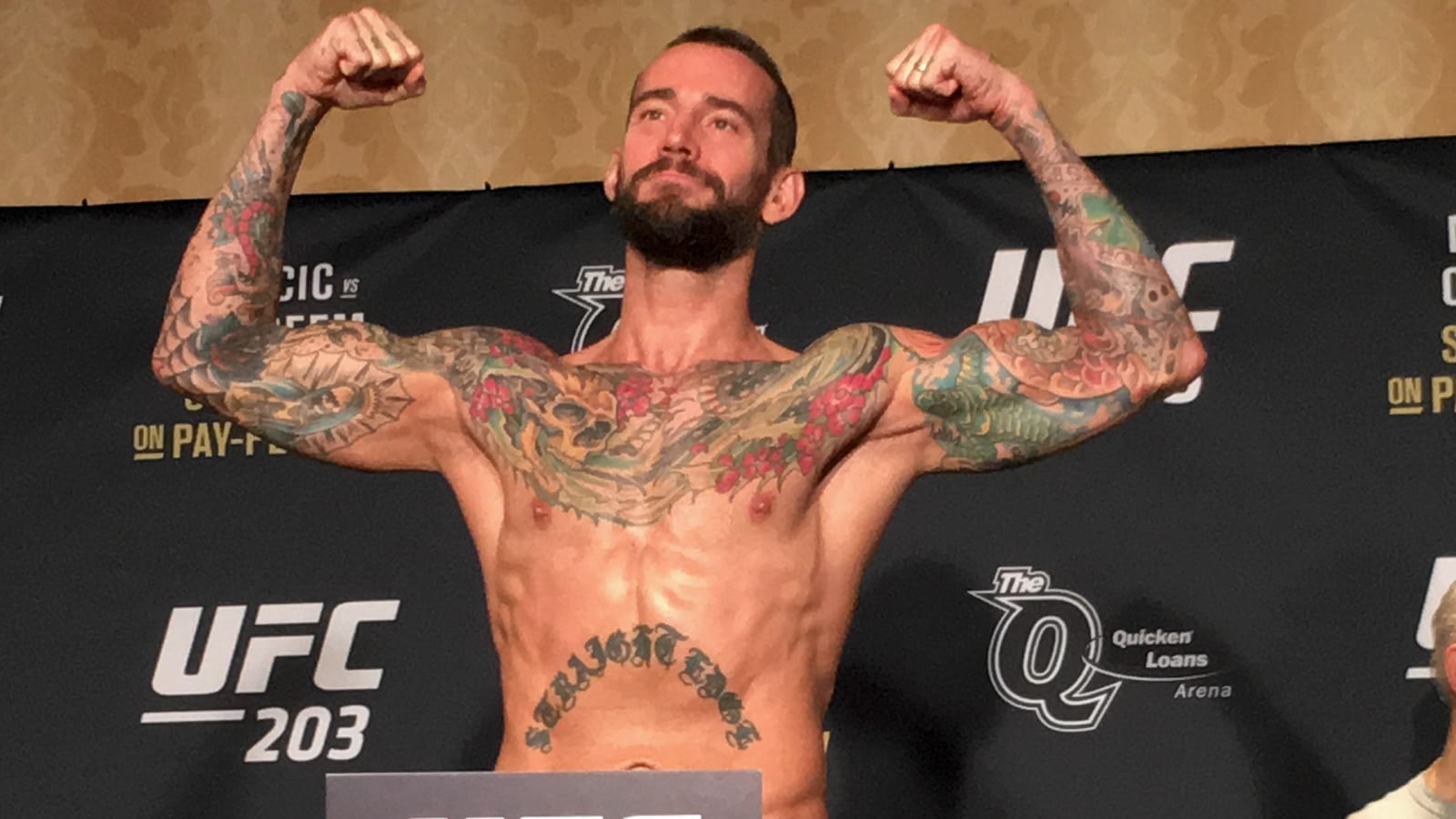 CM Punk might be getting another opportunity in the Octagon.
The former professional wrestler, whose real name is Phil Brooks, had a less than successful UFC debut more than a year ago in which he was taken down and summarily submitted by Mickey Gall at UFC 203. The nature of his performance on the night suggested that the fighter, now 39 years old, had a long way to go to bridge the gap between his skills and that of his welterweight peers in the world's most dominant mixed martial arts promotion.
Nonetheless, Punk is slated to meet with UFC president Dana White this week ahead of the UFC's card in Detroit this weekend where it is likely that a discussion will be held as to his fighting future.
"CM Punk is coming to Detroit and wants to talk to me," White said at Tuesday's media scrum (via Las Vegas Review-Journal). "I love the guy. We'll see what he's doing."
Punk's coach, Duke Roufus, commented last September that his fighter was awaiting a fight confirmation while Punk himself has stated earlier this year that he will definitely fight again.
"I am working on [a return] feverishly. I'm throwing names at Dana, opponents, dates. I don't know if he's waiting for a Chicago show, or what the deal is, but if it doesn't happen in UFC it will happen somewhere else. I'm dedicated to fighting and training. We'll get there," he said to FOX.
Punk's debut fight took place with barely two years' training under his belt. There is no denying that the former WWE champion is still a recognisable name to many and his star power would likely cause an upswing in interest in whichever card he may be placed on (if it happens). There appeared a cavernous gap between his and the skills of others and there is little denying that it would be interesting to see if he has been able to bridge that gap somewhat since his first Octagon appearance.
Comments
comments