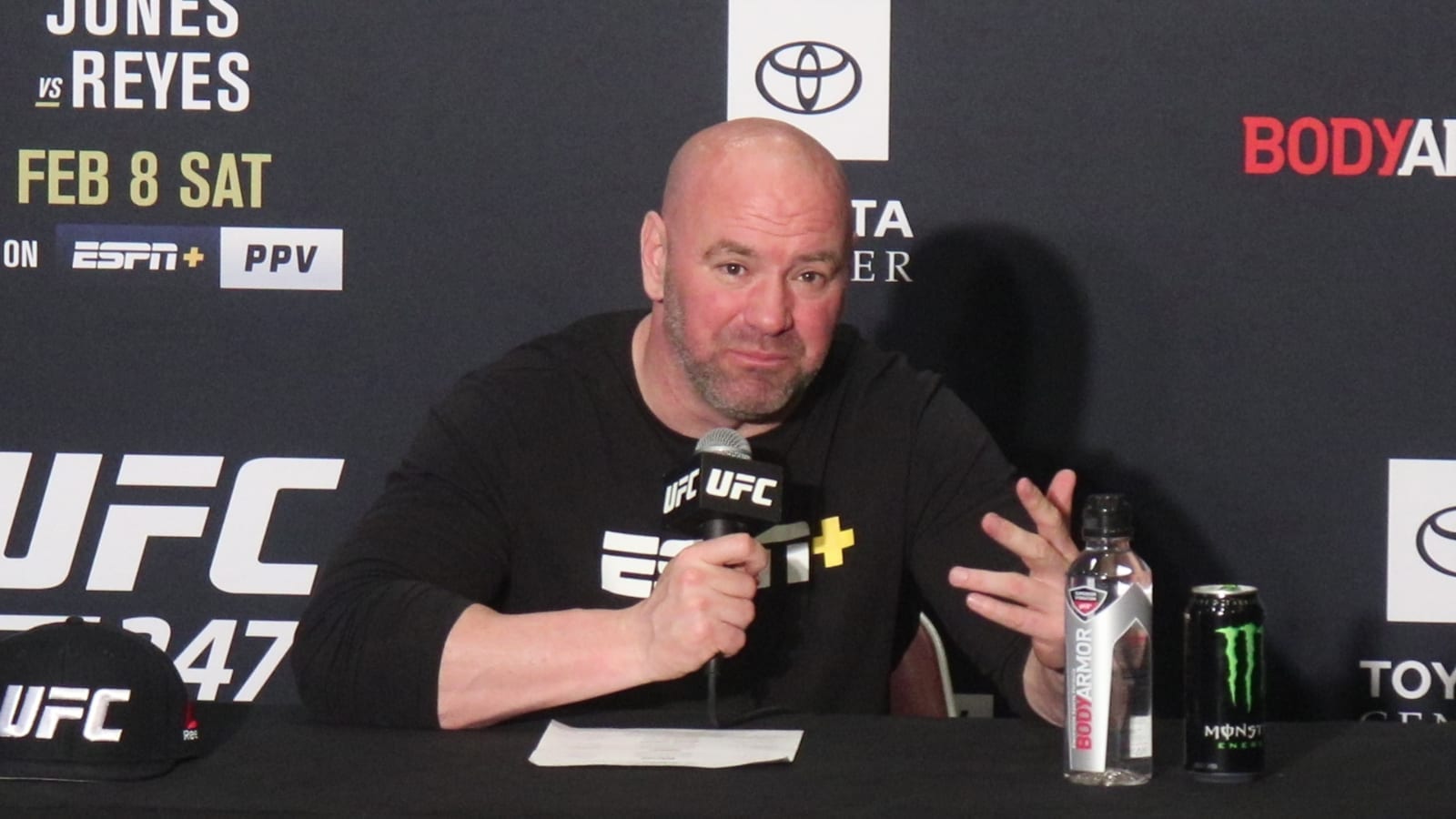 Dana White has offered two welterweights the chance to be coaches for the upcoming series of The Ultimate Fighter.
Per a press release last year, the 29th season of the show will feature athletes from the men's bantam and middleweight divisions and will air on ESPN+. The show was last aired in 2018, but has long held a special place in White's heart for the success it brought the sport of mixed martial arts.
As far as the coaches, White wouldn't be drawn on names, but did give a hint as to who the company has in mind to lead the show upon its return to screens.
"It's coming. It's coming this summer. We start filming this summer," White told Complex. "Let's just say we're working on two guys that'll be fun if we can pull it off. Welterweight division."
Immediately, no doubt minds will go to Jorge Masvidal and Colby Covington, who have long been linked for a grudge match after a much-publicised falling-out upon their rise to the top of the 170-pound division. Should the UFC be able to put the two together, it would no doubt make for compelling television.
Combine what with both Masvidal and Covington's star power and ability to garner headlines, and it would no doubt give the UFC and ESPN the ratings.
Comments
comments