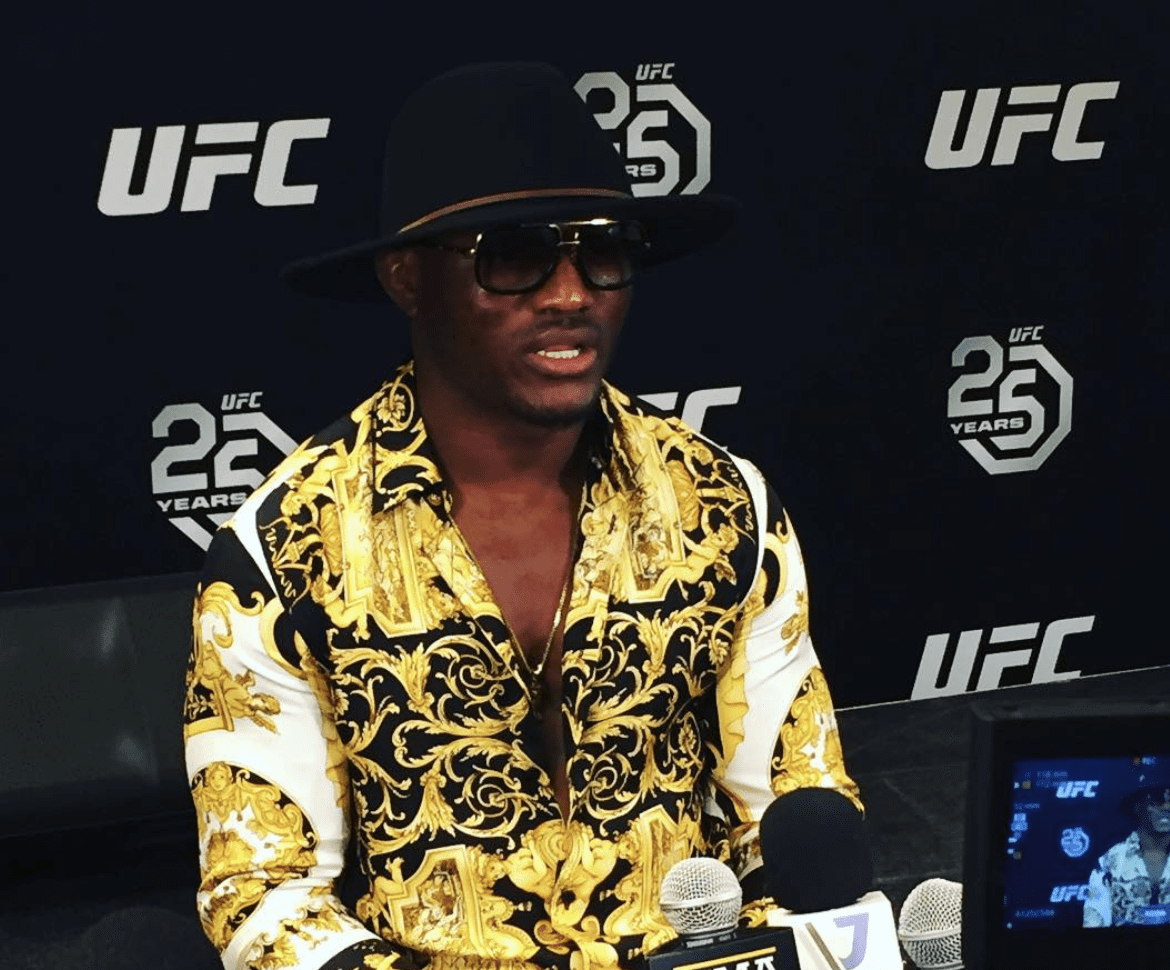 While it is quite literally Dana White's job to talk up his fighters, the UFC president has reserved some significant praise for welterweight champion Kamaru Usman ahead of his title defence against Gilbert Burns this weekend.
Usman will seek his 13th straight win at 170-pounds in the UFC 258 in what will be the third defence of his world title and White says that Usman's two recent performances, against Jorge Masvidal and Colby Covington, mark him out not just as the pacesetter in the welterweight division but potentially as one of the best to ever do it.
"Usman's one of those quiet killers, man," White told TMZ Sports. "This guy doesn't go out beating his chest. He's not out there acting like a lunatic. He keeps his head down, he works hard, and look what creeps up on us: He's about to beat GSP's record.
"If he can get through Gilbert Burns on Saturday night, which is going to be a tough fight, he's a guy that will just keep grinding, and one day we're all going to wake up and go 'oh wow' and we're all going to be talking about GOAT status for this guy.
"He's going up against Burns, who is a former teammate of his," White continued. "[Burns is] a multiple time Brazilian jiu jitsu world champion. This guy is also undefeated at welterweight, and he's got a 74 percent finish rate. This fight is so fun. The only thing we don't know is who used to get the better of who in the gym when they used to train together.
"Stylistically, this fight is awesome," White explained further. "I've been waiting for this fight for so long. It was supposed to happen sooner, but here we are on Saturday, and I can't wait. As many people know, Usman is tied with [Georges St-Pierre] for consecutive UFC wins at 12. If he wins this weekend, he breaks GSP's record for 13. He's on a 16-fight win streak. This guy has not lost in seven years. He hasn't lost since 2013."

Comments
comments