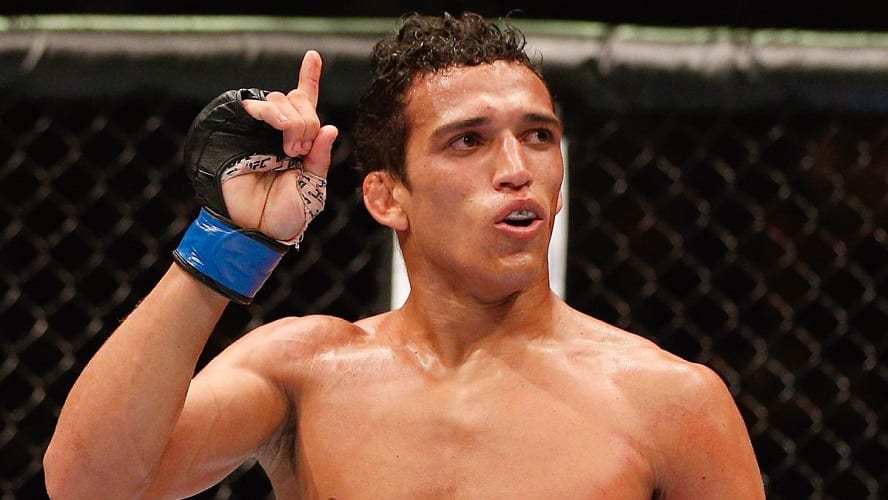 Charles Oliveira has apparently no interest in meeting Nate Diaz in the Octagon next time out.
Earlier this week, Diaz spoke to ESPN and confirmed he wanted to get back into regular competition, and saw fights with Oliveira and Dustin Poirier as the two most interesting match-ups for himself. One condition Diaz had, however, was he felt there was no point in fighting either man at their usual weight class of 155-pounds, and instead the bout should be at 170 or 165-pounds.
"That's the guy right there," Diaz said. "I'll fight that guy. I like the winners. … I'm trying to fight the guys who are winning … I think Oliveira is the best fight right now. And Dustin Poirier."
Despite Diaz' calls, it seems Oliveira has other ideas. Taking to his social media today, the Brazilian simply wrote, "Status: No interest, homie. Goal: Lightweight belt."
Status: No interest, homie. 👍

Goal: Lightweight belt

— Charles Oliveira (@CharlesDoBronxs) February 11, 2021
It's not the first word from Oliveira's team that suggest other ideas. This week, his coach confirmed they didn't believe the attention a Diaz fight would bring would have value over a world title fight.
"We know that McGregor sells a lot," Diego Lima said. "Really who he faces sells well. Nate is not at that level. Our goal is the belt. Even if it is very financially worthwhile, today I do not see this struggle adding to Charles' career. The goal is only one, the lightweight title."
Comments
comments