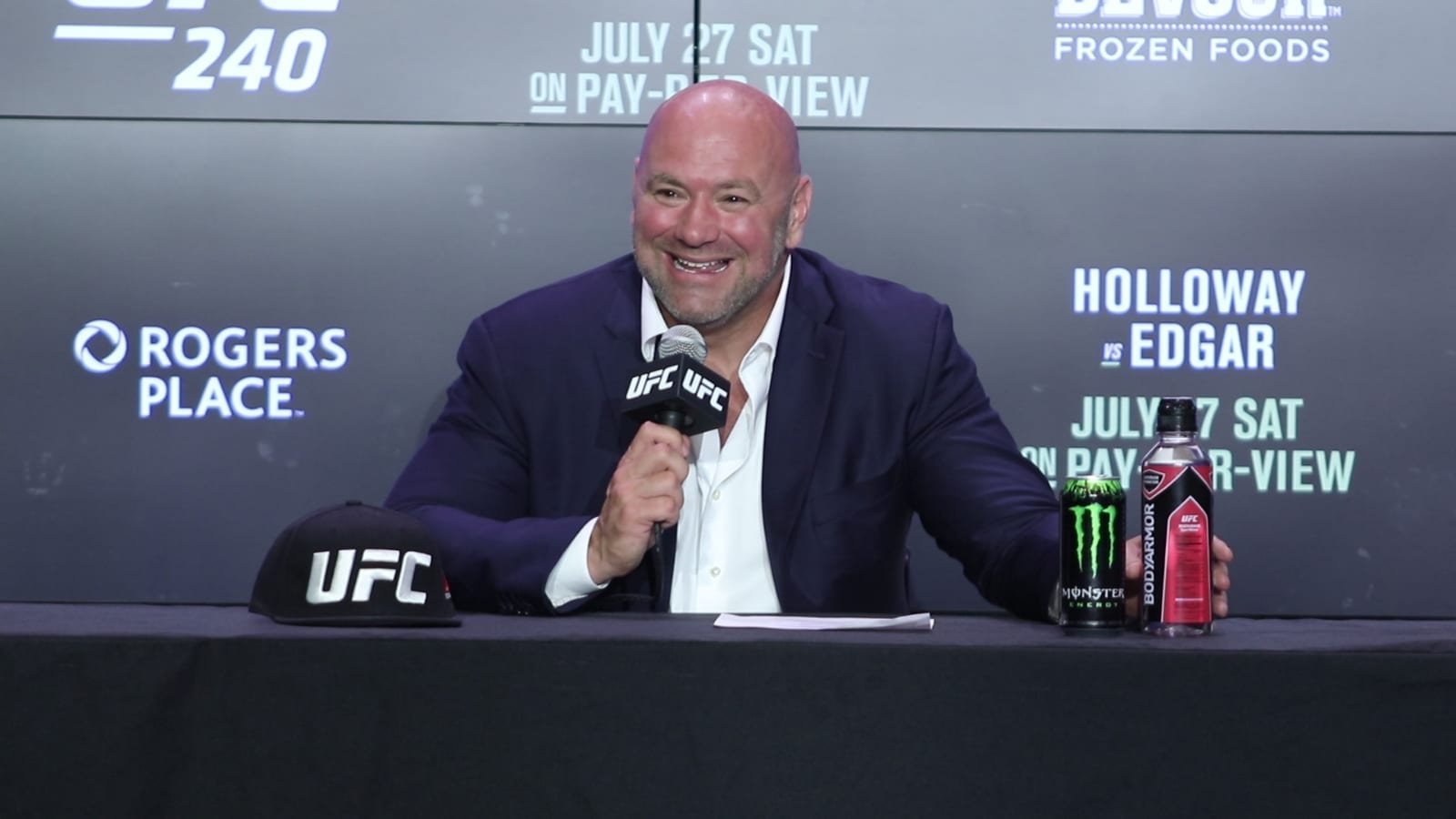 There's no secret why Dana White put Weili Zhang in a title fight in her home country of China, but the gamble paid off and now the latest region the UFC are aiming to crack has a historic champion on which to build momentum.
Certainly Zhang played her part, starching Jessica Andrade in 41 seconds and cementing a new era in the strawweight division. For White, who has made no secret of his ambitions in growing the UFC's reach in China, it was the coming out performance he anticipated Zhang could have.
So much so, when reporters asked White post fight if he believed Zhang could be his next Ronda Rousey — who took a rare moment to share an opinion on MMA by congratulating the new champ — he stated Zhang had already signaled herself as one to watch.
"The fight that happened tonight, the UFC is a global sport, and Weili's performance was so good and so big, people were watching this fight in Canada, the U.S., Brazil, the Middle East," White said. "Weili Zhang became a huge star tonight globally – not just in China.
"She's still very fresh and young in her career. We'll see what's in store for her. But she's off to a good start."
–
Comments
comments