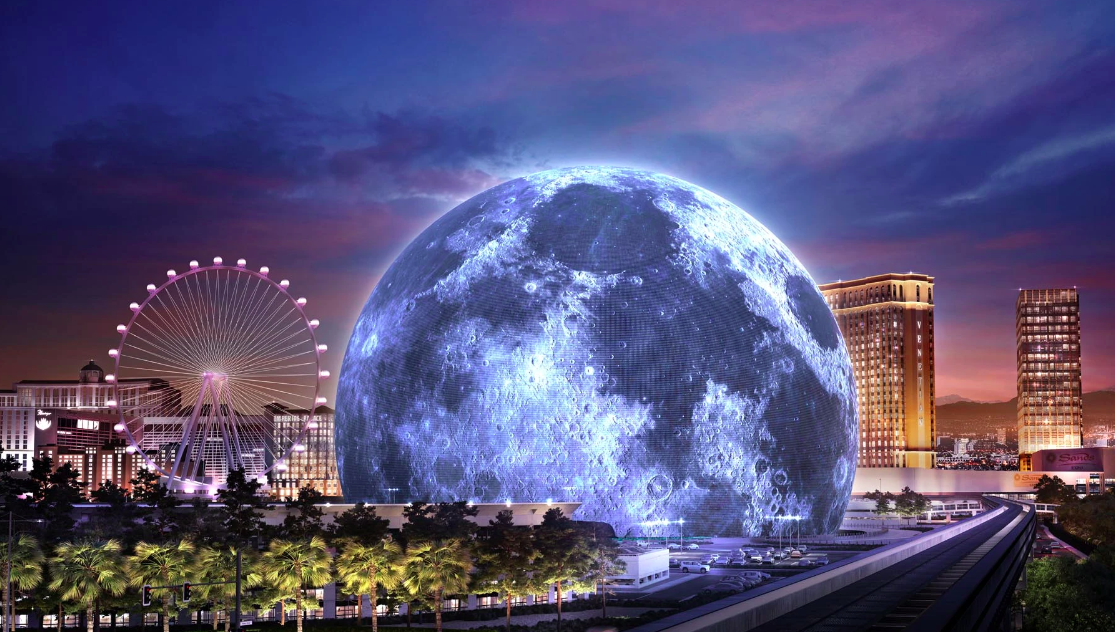 Las Vegas has long been considered America's playground — and Dana White has a new toy to play with. 
On Saturday, the Las Vegas Sphere debuted with an inaugural concert by U2 following the completion of a five-year build that cost in excess of $2.3 billion. The venue is, as the name suggests, a spherical live event venue containing a galaxy of screens inside to give attendees a 360 degree panoramic experience.
And speaking to the media this week, UFC CEO Dana White said that he can't wait to get his hands on it.
"I'm sure you guys that are here in Vegas, everybody was buzzing about the U2 concert on Saturday," White told reporters, including The Mac Life, this week, as noted by MMA Fighting.
"They said it was incredible," White said. "The guys from MSG, whom I have a great relationship with the guys who own it, MSG does everything right. Usually, let me tell you what happens — and you've probably been a part of this — when a restaurant opens for the first night, when a hotel opens for the first night, it's a sh*t-show, and there's lots of bad things, they're trying to figure it out. I haven't heard one negative thing about the opening of The Sphere. The exact opposite, everybody talked about how incredible it was."
White, who typically holds Las Vegas events inside the T-Mobile Arena, added that he sees The Sphere as an ideal location to hold next year's UFC card around Mexican Independence Day.
"First of all, the balls to open that place and to do what they're doing, and then to come in and hit an absolute grand slam home run with the opening," White explained. "And you all know that I want that date. That's what I want, I want to do Mexican Independence Day there. Imagine the show that I can put on at The Sphere with Mexican Independence Day. So yeah, we'll f*cking put on an incredible show in that amazing arena for the next Mexican Independence Day. So I'm very excited about it."
Comments
comments