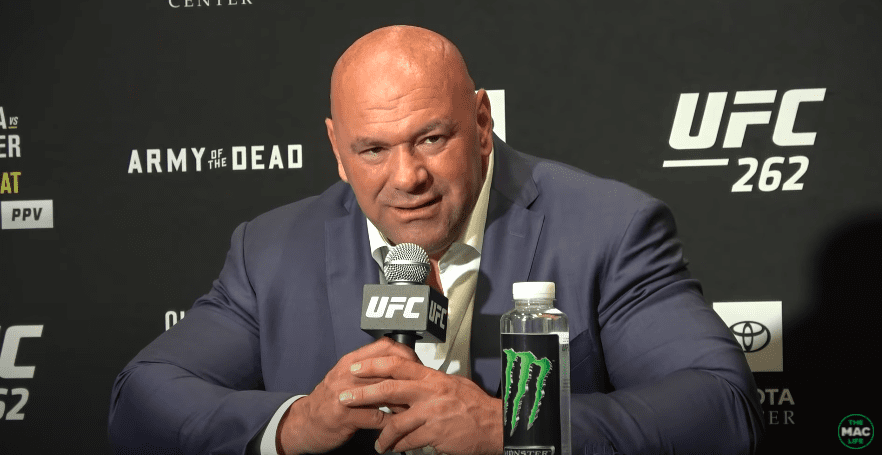 Tony Ferguson's status as a top contender in the UFC's lightweight division has been a constant for the last several years but after he dropped his third fight in a row, this time to Beneil Dariush at last weekend's UFC 262, the path back to title contention looks to be an arduous one.
Just over a year ago, Ferguson was still in the midst of a 12-fight win streak which had risen him towards the summit of the lightweight rankings but first Justin Gaethje, then Charles Oliveira and now Dariush have handed the 37-year-old losses. Prior to this run, he had never lost two fights in a row, and speaking to the media in Houston late Saturday night, Dana White said that Ferguson's history of being in tough fights may have caught up with him.
"He had a tough three rounds," said White. "He couldn't stop the takedown, he couldn't get up from underneath Dariush, and yeah, he had a tough night. I don't know, we'll see what happens.
"It could be that, it could be just time gets us all," White added. "So it's one of those things, I don't know which one, or both. But yeah, unfortunately it's definitely hit Tony."
Ferguson certainly displayed his gritty attitude last Saturday, refusing to tap despite being caught in a tight Dariush heel hook which appeared to be causing him obvious pain (Dariush said afterwards that he heard a distinct 'pop' in Ferguson's ankle), and White added that he admired Ferguson's toughness.
"He's tough as hell though. He was in that heel hook and his ankle definitely popped. His ankle the rest of the fight looked like a golf ball, maybe even a baseball, and he kept fighting. There's no quit in that dude. He's tough."
Comments
comments