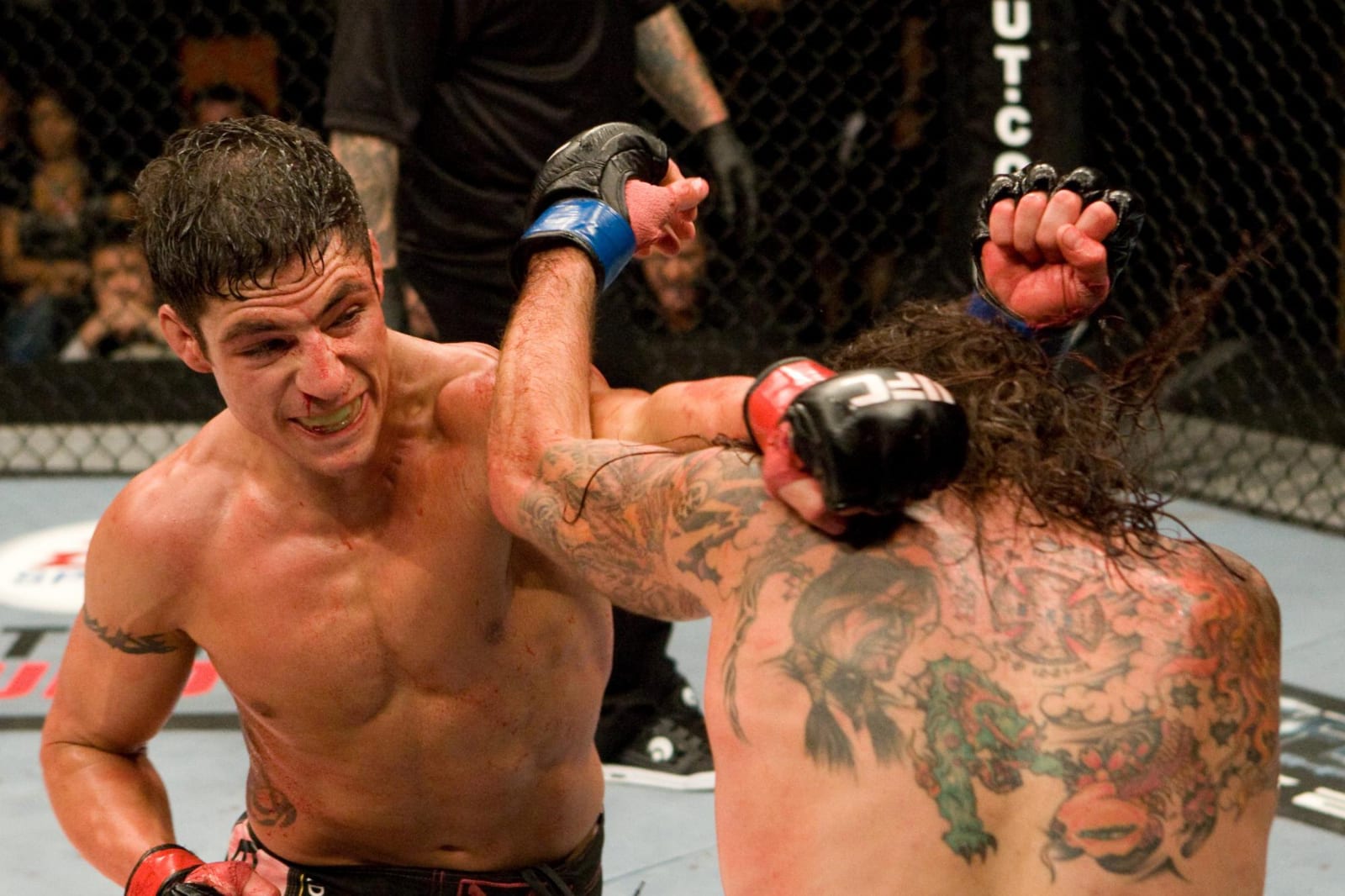 Now that Diego Sanchez has ended his association with controversial guru Joshua Fabia, which was a relationship which hastened Sanchez's exit from the UFC, questions have been asked as to whether Sanchez may be afforded an opportunity to return to organisation for one final fight. 
It would be an opportunity to allow Sanchez to retire under his own terms but, for now at least, it isn't a question for which Dana White has an answer to.
"I haven't really paid attention to any of that," White told Yahoo Sports' Kevin Iole. "I don't care what that guy says. This is one of those things, I was just telling the media the other day. Every time you guys asked me about the Triller guys, it's like, come on, you want a reaction from me, that's what you're looking for.
"I feel the same way about this kid [Joshua Fabia]. All you guys know this kid's batsh*t nuts. If Diego needs me just like the last, however many years. Diego's never been that needy guy.
"I did see where he came out and said, 'I've been trying to talk to Dana.' Diego Sanchez can pick up the phone and call me, [it's the same with] any of those TUF kids. I had a falling out a few years ago with Josh Koscheck. If Josh Koscheck picked up the phone and called me, I would talk to Josh Koscheck. If any of those kids needed me all they gotta do is pick up the phone and call me.
"Diego Sanchez, this will always be his house. He will always be a part of the history of this company and as long as I'm here he'll always be respected for what he's done for the UFC and the Ultimate Fighter."
But the prospect of one final Sanchez fight isn't something that White has says he has fully contemplated yet.
"I don't know," he said. "I honestly don't know. Even when we were doing a farewell fight I didn't love it. I didn't love the fact that he's still fighting, but no matter what I do, if I let Diego go he'll probably end up somewhere else. That's what I was thinking at the time and I love the kid. He wanted one more fight, I was going to give it to him and then all hell broke loose, and here we are today."
Comments
comments